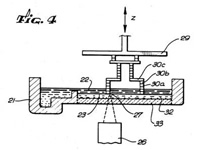 Michael Molitch-Hou for Engineering.com: Although it's possible that patents have existed since the time of the Ancient Greeks, the Venetian Patent Statute is more widely recognized as the first official patent system. Established in 1474, the statute declared that 10-year patents could be granted to "any new and ingenious device, not previously made." Along with all of society's rules and mores, patent law and intellectual property (IP) have changed over time. We are now living in the post-Internet era, in which ideas and files are exchanged all around the world on a regular basis. It is now possible to download Phil Collins' entire discography, whether it's legal or not. It's also possible to download 3D printable guns, legal or not. Full article:
Records 16 to 16 of 16
Featured Product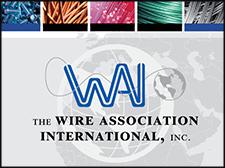 The Wire Association International (WAI), Inc., founded in 1930, is a worldwide technical society for wire and cable industry professionals. Based in Madison, Connecticut, USA, WAI collects and shares technical, manufacturing, and general business information to the ferrous, nonferrous, electrical, fiber optic, and fastener segments of the wire and cable industry. WAI hosts trade expositions, technical conferences, and educational programs.