Manufacturing

Marketing Partner
---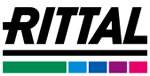 Rittal North America
Rittal North America LLC, headquartered in Schaumburg, Illinois, is the U.S. subsidiary of Rittal GmbH & Co. KG and manufactures the world's leading industrial and IT enclosures, racks and accessories, including high efficiency, high density power management and climate control systems for industrial, data center, outdoor and hybrid applications. Rittal's off-the-shelf standard, modified standard and custom-engineered products are known throughout the world as high-quality, affordable solutions for practically any industrial or IT infrastructure application - from single enclosures to comprehensive systems.
---
Mailing Address:
425 N Martingale Rd, Suite 400
Schaumburg, Illinois 60173
United States of America
Tel: 877-477-4000
Fax:
Email: customerservice@rittal.us
Website: https://www.rittal.us/
Company Category: Design & Development
Geographic Region: USA - North East
Company Sector: Manufacturing
Keywords: iot, iiot, it, racks, power management, climate control, enc
Partner Status: Marketing Partner
---
Products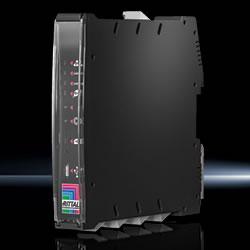 Download the Rittal Fact Book, we'll show you side-by-side product comparisons of Rittal and competitive products, and let you decide. You are an innovator. Your mind runs with "What if?" and the status quo can always be improved. When you find a supplier like Rittal who is forward thinking, you know you've found a partner. A supplier known worldwide for equipment that incorporates cutting edge technology, designed for efficiency, and solves problems other engineers hadn't even considered yet. A company that lives the Industry 4.0 world and puts it into practice in every step of the process.
---
Articles
Booth #134424 - Rittal has the opportunity to demonstrate our full product line with the business unit extension Rittal Automation Systems together with sister companies EPLAN and CIDEON.
The enclosure material which houses sensitive electronic and automation components will impact their lifespan, functionality, and performance. Of the numerous materials available, each offers different protective advantages.
---
White Papers
This Company does not currently have any White Papers
---
Press Releases
Rittal now offers the fastest method of easily and securely connecting conductors to busbars.
---