Manufacturing

Marketing Partner
---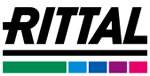 Rittal North America
Rittal North America LLC, headquartered in Schaumburg, Illinois, is the U.S. subsidiary of Rittal GmbH & Co. KG and manufactures the world's leading industrial and IT enclosures, racks and accessories, including high efficiency, high density power management and climate control systems for industrial, data center, outdoor and hybrid applications. Rittal's off-the-shelf standard, modified standard and custom-engineered products are known throughout the world as high-quality, affordable solutions for practically any industrial or IT infrastructure application - from single enclosures to comprehensive systems.
---
Mailing Address:
425 N Martingale Rd, Suite 400
Schaumburg, Illinois 60173
United States of America
Tel: 877-477-4000
Fax:
Email: customerservice@rittal.us
Website: https://www.rittal.us/
Company Category: Design & Development
Geographic Region: USA - North East
Company Sector: Manufacturing
Keywords: iot, iiot, it, racks, power management, climate control, enc
Partner Status: Marketing Partner
---
Products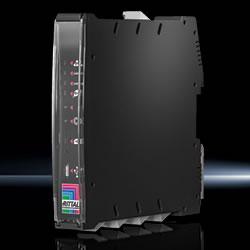 Rittal Blue e+ cooling units are currently the most efficient of their kind on the market. Besides being 75 percent more energy-efficient than previous cooling solutions on average, the units also excel in terms of connectivity, safety and handling.   What's more, their IoT interface enables Blue e+ units to link to customer-owned monitoring, energy management and/or superordinate systems via OPC-UA, Profinet, SNMP, Modbus TCP and CANopen, enabling predictive maintenance, data analytics and more.
---
---
White Papers
THE RITTAL AUTOMATION SYSTEMS HANDBOOK
You can lower labor costs, increase accuracy and reduce processing time by automating the control panel modification process. The Rittal Automation Systems Handbook identifies products that provide solutions to all of these plus more.
WALLMOUNT BUYER'S GUIDE FROM RITTAL
Choosing the right compact enclosure is overwhelming. Hundreds of choices in materials, configurations and ratings can lead to confusion and mistakes when specifying the right product.
LARGE ENCLOSURE SELECTOR GUIDE
SE 8 or TS 8? Choosing the right enclosure means understanding a wide variety of issues from material selection to safety and security. Rittal designs and manufactures the industry's most durable and innovative enclosures for companies around the world. Our enclosures are ready to scale when it's time to grow your business. And a wide selection of configurations and accessories mean that your enclosure can be customized to your exact specifications. The Large Enclosure Selector Guide will walk you through the advantages of choosing Rittal and help you select the right enclosure for your business.
---
Press Releases
New UL Type 3R/4 cooling unit delivers durability and security in uncontrolled environments
Rittal and ABB provide industrial-grade edge data center solutions for industrial customers who need to deploy robust IT capacity close to their operations.
Rittal now offers the fastest method of easily and securely connecting conductors to busbars.
---