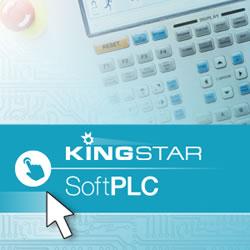 The top machine builders are switching from proprietary hardware-based PLCs, like Allen-Bradley, TwinCAT, Mitsubishi and KEYENCE, to open standards-based EtherCAT-enabled software PLCs on IPCs. KINGSTAR provides a fully-featured and integrated software PLC based on an open and accessible RTOS. KINGSTAR Soft PLC also includes add-on or third-party components for motion control and machine vision that are managed by a rich user interface for C++ programmers and non-developers alike.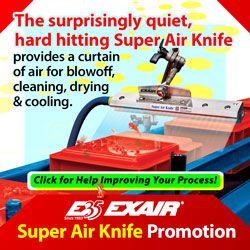 What Is The Super Ion Air Knife? EXAIR's Super Ion Air Knife removes static electricity from plastics, webs, sheet stock and other product surfaces where tearing, jamming or hazardous shocks are a problem. The laminar sheet of air sweeps surfaces clean of static, particulate, dust and dirt. Production speeds, product quality, and surface cleanliness can improve dramatically. Why The Super Ion Air Knife? The Super Ion Air Knife floods an area or surface with static eliminating ions - up to 20 feet (6.1m) away. A uniform airflow across its length will not cause misalignments to critical surfaces such as webs. Force can be adjusted from a "blast" to a "breeze". The Super Ion Air Knife is electrically powered, is shockless and has no moving parts. It also requires only 3.7 SCFM of compressed air per foot of length at 5 PSIG (105 SLPM per 300mm of length at 0.3 BAR). Sound level is surprisingly quiet at 50 dBA for most applications.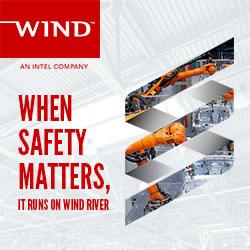 When it comes to ensuring the development of can't-fail systems, Wind River® is a leader with a proven track record of success. With more than 30 years of experience in embedded software and a portfolio of products deployed across more than 2 billion devices, Wind River delivers safety and security when it counts most. From industrial automation to automotive systems, as well as in healthcare devices, railway operations, and throughout the aerospace and defense sector, Wind River has extensive expertise providing built-in safety for complex, connected, safety-critical systems.