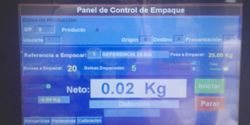 When a major producer and packager of balanced feed for livestock such as poultry, swine, and horses, house pets, and fish farming needs turned to them for a an efficient, fast, and reliable packaging solution, IGCP Engineering turned to Unitronics.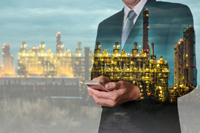 Ben Rossi for InformationAge: Â Accelerated by technologies such as 3D printing and intelligent robots, the role of the human machine interface (HMI) is becoming more sophisticated. This is altering the way industries approach increasingly complex processes of machines and systems in order to improve efficiency and decrease downtime. Industry 4.0 and the Internet of Things (IoT) are at the centre of new technological approaches, development, production and the entire logistics chain - otherwise known as smart factory automation. HMI is implemented in any industry where human intervention with a machine or automated device is necessary. The high rate of demand for HMI is being driven by the need for enhanced efficiency, data security and compliance, mobility, remote services and reliable hardware. Â Cont'd...
Records 1 to 2 of 2
Featured Product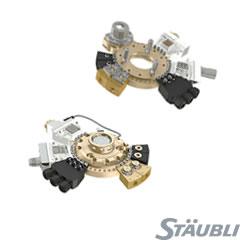 Stäubli is a pioneer in the construction and development of robotic tool changing systems. Our customers benefit from our many years of expertise in all industry sectors, as well as our modular product concept, which offers three efficient solution paths: MPS COMPLETE offers preconfigured robotic tool changers for immediate use. MPS MODULAR allows the user to determine the configuration, while MPS CUSTOMIZED allows the construction of special, application-specific systems.