How Industry 4.0 is changing human-technology interaction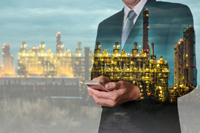 Ben Rossi for InformationAge: Â Accelerated by technologies such as 3D printing and intelligent robots, the role of the human machine interface (HMI) is becoming more sophisticated.
This is altering the way industries approach increasingly complex processes of machines and systems in order to improve efficiency and decrease downtime.
Industry 4.0 and the Internet of Things (IoT) are at the centre of new technological approaches, development, production and the entire logistics chain – otherwise known as smart factory automation.
HMI is implemented in any industry where human intervention with a machine or automated device is necessary. The high rate of demand for HMI is being driven by the need for enhanced efficiency, data security and compliance, mobility, remote services and reliable hardware. Â Cont'd...
Comments (0)
This post does not have any comments. Be the first to leave a comment below.
---
Post A Comment
You must be logged in before you can post a comment. Login now.
Featured Product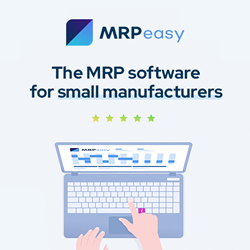 Always know what you have in stock and what you'll need to fulfill orders. Never forget to order parts on time or fail to notice a late delivery from your vendor. Easily create manufacturing orders and schedule them automatically according to resource availability or delivery deadline. Generate accurate cost and lead time estimates and provide customers with quick quotes. Receive notifications when orders are late or inventory levels reach a critical point. Ensure seamless communication between sales, production, warehousing, procurement, administration, and finance. Integrate with popular accounting, CRM, and e-commerce apps. MRPeasy is an ERP software for small manufacturers that gives you all that and more. Our users report a 54% average improvement in the overall performance of their business and a 42% increase in on-time deliveries. Try for free, no credit card needed.