Ten tips for modernising your HMI/SCADA system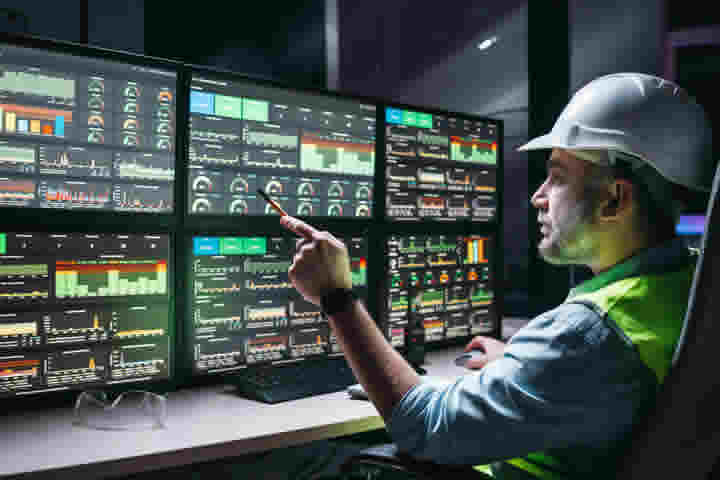 Ageing industrial infrastructure can make it difficult to meet daily challenges for industrial plants and manufacturing companies. Fortunately, there are cost-effective ways to solve these challenges. Here, George Walker, managing director at Novotek UK & Ireland shares ten tips on how to modernise your HMI / SCADA system.
Get up to date with SCADA and OS versions and patches
Many industrial companies are still on very old versions of their SCADA software. However, regular updates give you access to the latest features and improve system availability. In addition, you avoid the security concerns that arise when the system is not updated.
This is a foundational step. Before proceeding with modernisation, make sure your SCADA and operating system are up to date with versions and patches. This will enable you to start with the right platform, ready for the next steps.
Standardise your SCADA implementation
Define standards for the overall SCADA system, including application, configuration, security, architecture, remote access, and the devices people use. Standardisation will help you reduce errors, lower costs, and increase operational efficiency.
Consistent representation and procedures reduce errors across multiple stakeholders. Teams benefit from a shorter learning curve, faster roll-outs and easier maintenance. Standardisation also helps ensure compliance. Lastly, with tag name conventions, you can leverage OPC UA: Browse OPC UA sources and automatically create your SCADA process database.
Develop a disaster recovery plan
A disaster recovery plan can start simple, such as a version plan related to backup and restoration. The next step is to lay out a more long-term roadmap. Here you can consider moving to a redundant and failover system with configurations for minimal disruption.
You can build redundancy at all levels: from SCADA server failover to LAN redundancy and client redundancy. The target is having no data lost. Look at your databases, real-time data, and alarm synchronisation, and make the system seamless for remote users. A disaster recovery plan is more than peace of mind – it's an essential part of improving availability and reliability.
Get a good data management system
Create a plan to collect, store and distribute your data securely. To operate a plant efficiently, you need to have all the correct data at the right time.
For more reliable and consistent information, consider a plant-wide historian like Proficy Historian 2022.
Proficy Historian collects information from different data sources and provides the ability to extend and scale as your systems grow, integrating your data management layer with your CMMS or GIS systems. Modern technologies make information available to stakeholders who aren't directly connected with the SCADA-system, but need data to make decisions, such as demand and planning.
Build effective alarm procedures
A good alarm strategy means less noise, faster reactions, increased productivity and efficiency, and safer operations. With a good alarm strategy, you can move from an alarm to a notification, and guide the right action. Many resources for effective alarm management are available, such as through the International Society of Automation (ISA).
Digitalise work processes
Every plant has standard operating procedures in some form, mostly printed manuals. Now, you can move from manuals to integrating work processes into your SCADA system. Using SCADA data, you can start a work process, guide operators through steps, and increase operational consistency. Electronic Standard Operating Procedures (SOPs) also capture best practices and accelerate new operator training.
Digitalise your procedures to ensure consistency, repeatability, adherence to standards, and accountability on tasks. You can drive the right actions and help prevent mistakes from happening. Additionally, you can record and track work processes for compliance.
Drive organization-wide connectivity
SCADA connectivity across an entire facility, company or organisation provides a holistic view of performance, fills data gaps and increases collaboration. In addition, centralised information management creates consistency across different factories and facilities. By connecting secure thin clients to hardware, information can be made easily accessible to all levels of the company or organisation.
Leverage persona-based visualization
Give each person the information and capabilities they need, rather than the same SCADA screen for every person. Modern HMI/SCADA allows you to equip your workforce with tailored information, remote monitoring, and control capabilities via various devices. This can be a smartphone, tablet, PC, or a legacy device that supports HTML5. You'll get the right operational information to the people who need it, saving tremendous staff time while speeding response and compliance.
Enable model-based HMI navigation
With modern HMI/SCADA, you can leverage industry standards to map your data model to an equipment model, structuring your data and providing standard context across locations and data sources.
Users can quickly navigate in context form the model. Model-based HMI navigation enables a common user experience regardless of the screen, device, equipment, role, or process.
Implement high performance HMI
High Performance HMI are screens designed to improve operator efficiency. With a simple and consistent design, High Performance screens increase situational awareness. Operators and technicians recognise and understand information faster, making it easier to detect alarms and monitor productivity, while decreasing the risk of errors. High Performance HMI is based on the ISA 101 standards.
Novotek will be hosting an event day at the Science and Industry Museum in Manchester on Friday 24 March 2023. To reserve your place at the event, please visit the Eventbrite page.
Comments (0)
This post does not have any comments. Be the first to leave a comment below.
---
Post A Comment
You must be logged in before you can post a comment. Login now.
Featured Product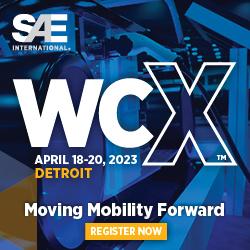 WCX™ World Congress Experience provides an unmatched opportunity to see all the moving parts in today's mobility industry - and the groundbreaking innovations that are shaping the next phase. Powered by SAE International®, the global leader in connecting and educating engineers, this event serves as the only place for the latest technology, consumer metrics, regulatory standards and technical sessions covering the entire vehicle, from hardware to software and beyond. Join your community at North America's largest technical mobility event, and be part of the collaborative problem-solving that drives the future of your industry.