CIMON will feature a wall-to-wall video screen connected to our 4 product kiosks that will allow visitors to try out CIMON hardware and software in real time. We will have sample project displays visible on the large screen.

Q&A with | CIMON
Tell us about your company.
CIMON is an industrial automation company with solutions for a variety of control and manufacturing markets, offering several award-winning product lines such as its UltimateAccess SCADA software, Xpanel HMI (Human Machine Interface), XP, CP, PLC-S, and Mircro-S series, Xpanel Hybrid HMI PLC combo device, and Industrial PC lines.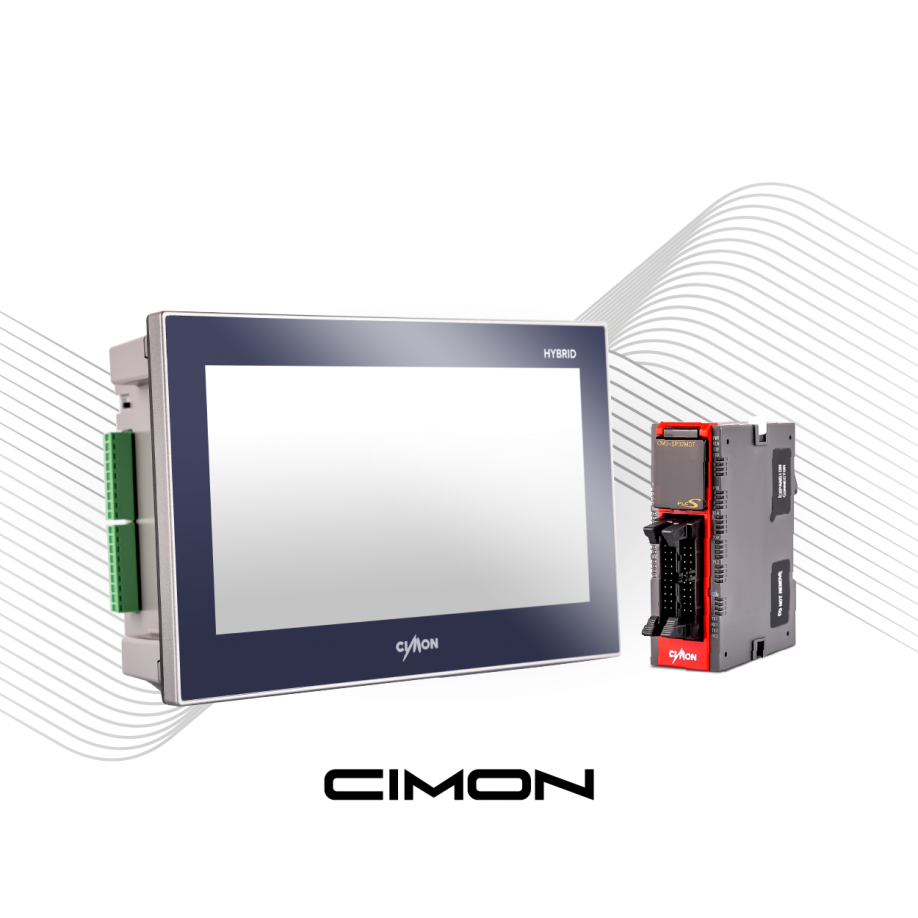 Your company will be exhibiting at IMTS, what is it that makes this an important event for your company?
In event room E353C in the East Hall, CIMON will be hosting its very first New Product Launch + Training Event, taking place on September 14 and 15. Attendees will be the first to see and train on our newly developed HMI design software and test our next generation of HMI and PLC products before they are released into the industrial market. AWS, GE, CODESYS, InfluxDB, EMQ, Infinity Controls, and Praxis Automation will all be on stage to present the advantages and obstacles of using the cloud, MQTT, CODESYS, TSDB, and various hardware in real-world applications in industrial sectors. They will also discuss navigating upcoming changes in the field with live Q&A sessions.

What makes your booth a must visit for IMTS Attendees?
At booth 134500, CIMON will feature a wall-to-wall video screen connected to our 4 product kiosks that will allow visitors to try out CIMON hardware and software in real time. We will have sample project displays visible on the large screen, with reactive LED bases to visualize the status of various features within the project.

IMTS has many educational sessions, forums & Demos, is your company involved in any of them this year?
CIMON's current product lines will be displayed at the booth for live and hands-on demonstrations. At the same time, the next-generation hardware and software will be showcased, demonstrated, and used for training in the CIMON New Product Launch + Training Event in room E353C in the East Hall.
When you get a chance to walk the exhibit hall floor yourself, what is it you will be most interested to see? Any educational sessions, pavilions etc. you plan on attending?
We would be interested in one of the educational talks given by Joe Campbell from Universal Robots: "The Cost of NOT Automating: Are Unresolved Business Challenges Killing Your Bottom Line?". We are always excited to know how companies are benefiting from automation and how they can more effectively utilize it. We would also like to visit the Controls & CAD-CAM pavilion to see the latest trends in manufacturing, both in hardware and in software.
The factory floor is undertaking rapid advancements, be it automation, robotics, machine vision or data. Automation Technology is a huge part for many manufacturers, give us an idea on how your company and product is being utilized now in the smart factory.
Automation tends to work best when PLCs, HMIs, and SCADA are used together intentionally. In smart manufacturing, you need ways for high-level decisions to quickly and reliably change the behavior of low-level processes. In practice, this means having a hierarchy of control systems, with more sophisticated input at higher levels. On the field, PLCs can automatically control machinery based on sensor data, while HMIs let operators oversee this data and make informed decisions. At the office, SCADA and other planning software lets managers assemble data into meaningful summaries, which can be acted on remotely in real time. Our most successful customers are those who incorporate all of these technologies during the early design phases.
Give us your thoughts on what the future holds for manufacturers and automation technology.
IT technology has evolved at a very fast pace, but these innovations are not fully leveraged by the automation world. Furthermore, the kinds of problems that manufacturers face can no longer be solved by any single vendor or product. Instead, solution providers will need to specialize and make their tech more publicly available. Data democratization and collaborative partnerships will allow users to choose the best options for their needs. Cloud computing will build on top of this accessibility, creating the opportunity to use methods that were previously unavailable in industry.
The content & opinions in this article are the author's and do not necessarily represent the views of ManufacturingTomorrow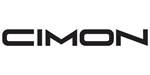 CIMON Inc.
CIMON is a leading industrial automation company focused on process control and manufacturing. Since its foundation in 1999, CIMON has grown from emerging Asian markets into Europe and North America thanks to several award-winning product lineups, including the Xpanel HMI series, PLC and PLC-S series, Xpanel Hybrid, UltimateAccess SCADA software, and industrial PCs. CIMON has been working with manufacturers for over 20 years and has gained the trust of well-respected companies such as LG, Samsung, General Motors, Kia, Hankook, SK Chemicals, Posco, and Durex. Hardware and software are developed simultaneously at CIMON, allowing for optimal product supply and system design solutions that increase facility efficiency and response time in the market while reducing long-term costs. Some industries CIMON works with include the automotive industry, oil and gas industry, power plants, electronics, water and wastewater management, aerospace, pharmaceuticals and healthcare, food and beverage, chemical, packaging, paper and pulp, farming, and many others.
Other Articles
While PLCs control mechanisms, electronics, and other low-level devices, HMIs empower operators with visualization and touch controls. Together, HMIs and PLCs pave the way for efficient and flexible industrial workflows.
With funding from the Tennessee Valley Authority, Watt Bar Utility District (WBUD) needed to streamline automation of its 32 tank and pump stations. System integrator Quality Controls LLC decided to use PLC, HMI, and SCADA products from CIMON to automate these facilities.
Linux has a lot to offer the automation industry. It is a stable and scalable alternative to Windows operating systems that allows for arguably greater connectivity between devices and systems.
---
Comments (0)
This post does not have any comments. Be the first to leave a comment below.
---
Post A Comment
You must be logged in before you can post a comment. Login now.
Featured Product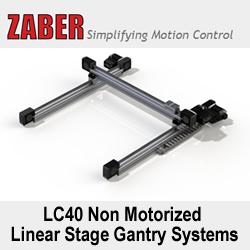 A Zaber gantry kit comes with everything you need to build a customized XY gantry system or XYZ gantry system. These gantry systems feature coordinated multi-axis motion, plug-and-play operation, easy integration with end-effector options, and built-in IO and E-Stop capabilities. An intuitive ASCII interface allows the user to easily communicate with the gantry systems using our free software, either Zaber Motion Library with APIs for several popular languages or Zaber Console. Third party terminal programs that can communicate over a serial port can also be used.