Manufacturing

Marketing Partner
---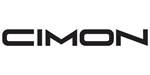 CIMON Automation
CIMON Automation is a leading provider of industrial automation solutions, boasting over 20 years of experience in delivering reliable hardware and software products to a wide range of industries. With in-house manufacturing and development capabilities, we ensure quality control over every aspect of production, offering custom solutions tailored to individual customer needs and a 3-year warranty on all hardware. Our extensive product offerings include PLCs, HMIs, SCADA, IPCs, and PLC+HMI Combo units. Committed to exceptional customer service and technical support, we provide free training sessions for users to make the most of their investment in CIMON Automation products and services.
---
Mailing Address:
2435 W HORIZON RIDGE PKY, #100
Henderson, NV 89052
United States of America
Tel: 18003009916
Email: info@cimoninc.com
Website: https://www.cimon.com/
Company Category: Automation & IIoT
Company Sector: Manufacturing
Keywords: cimon, scada, plc, industrial automation, hmi, industrial pc
Partner Status: Marketing Partner
---
Products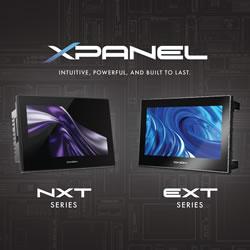 Introducing the Xpanel eXT and nXT series, advanced industrial HMI solutions that set a new standard for performance and usability. Utilizing our brand new Canvas HMI software for project creation, the Xpanel eXT and nXT series deliver a seamless and efficient user experience. They combine industrial-grade touch technology, powerful embedded OS hardware with a quad-core CPU, and an easy-to-use runtime platform. The Xpanel eXT and nXT series are specifically designed to optimize and streamline industrial operations, enhancing your HMI experience.
---
---
White Papers
This Company does not currently have any White Papers
---
Press Releases
The Xpanel eXT and nXT series feature industrial-grade touch technology, powerful embedded OS hardware with a quad-core CPU, and an intuitive runtime platform, all paired with CIMON's innovative Canvas HMI software. The result is a robust and versatile HMI solution that delivers unparalleled performance, reliability, and ease of use.
In event room E353C in the East Hall, CIMON will be hosting its very first New Product Launch + Training Event, taking place on September 14 and 15. Attendees will be the first to see and train on our newly developed HMI design software and test our next generation of HMI and PLC products before they are released into the industrial market.
---