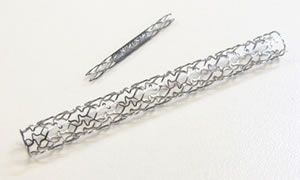 While legacy stent and tube cutting systems have performed well during recent decades, new cutting technologies coming onto the market offer faster and better cuts, with higher production rates and new and unique cutting capabilities.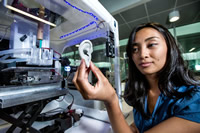 Steve Dent for enGadget: You still can't get a 3D-printed liver transplant made from your own cells, but an Australian hospital is trying to push the tech into the mainstream. The Queensland University of Technology (QUT) in Brisbane is building a dedicated "biofabrication" space where doctors and researchers can develop tech to model and print cartilage, bone and other human tissue. "It will be the first time a biomanufacturing institute will be co-located with a high-level hospital," said Australian Minister of Health Cameron Dick. The facility will occupy two floors of the hospital and use state of the art tissue manufacturing tech in surgery procedures. "Our vision for healthcare is that the biofabrication institute will pave the way for 3D printers to sit in operating theaters, ready to print tissue as needed, in our hospitals of the future," Dick said. Cont'd...
Records 1 to 2 of 2
Featured Product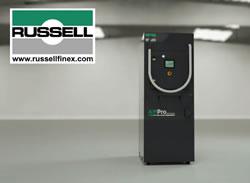 The Russell AMPro Sieve Station™ guarantees the quality of your additive manufacturing (AM) powder, and has been designed to provide optimum sieving efficiency, ensuring your powder is ready for use or reuse as and when you require it. With a simple one-button operation and mobile design, this automated check screener ensures your powder at every stage of the process is qualified for use quickly and safely. The flexibility of the Russell AMPro Sieve Station™ means you can use the system for numerous powder handling tasks - being a modular design ensures the machine can be configured to meet your exact requirements.