A team of engineers and medical experts joined forces during the first wave of COVID-19 to rapidly prototype a medical device. Xometry manufactured 9 prototypes in under 3 weeks, providing advice and rapid production for critical decision making.
Case Study: A Task Force Uses Rapid Prototyping to Evaluate an Emergency Medical Device
Serena Ngoh | Xometry
Not All Products Make It to Production
In product development, there are many designs and ideas that do not evolve into the final product. This can be due to function, manufacturing requirements, budget, or competition. Rapid prototyping using 3D printing can allow engineers to quickly evaluate product designs for functional tests or market research.
Being able to use rapid prototypes as a decision-making tool in the early stages of development can help save thousands of dollars or more by identifying needs and getting measurable feedback early before significant investment is made. The following story shares how engineers were able to test 9 different designs in 3 weeks through Xometry to gauge the effectiveness and safety of a medical device.
Real-Life Lessons in Rapid Prototyping a COVID-19 Medical Device
A recent story that shows the value of rapid prototyping comes from Mike Dresher, a Kansas-based mechanical engineer. By day, Dresher works to launch Jogalong Stroller. But when COVID-19 hit the US in March 2020, Dresher switched gears. Dresher's brother, Brad Dresher, M.D., reached out to see if they could combine their medical and mechanical engineering expertise to improve a ventilator valve splitter proposed from earlier academic research. At the time, ventilators were in short supply, so creating a tool to split the airflow of one ventilator to two or more patients could exponentially increase US hospital ventilator capacity. The concept of splitting at a basic level is not complicated, but to do so safely involves adjusting the volume of airflow to each branch to meet each patient's unique needs.
Dresher and his team, consisting of his brother Brad, AGCO engineer Steve O'Halloran, Ph.D., and Rob Scott, respiratory specialist at Memorial Hospital in Colorado Springs, began to rapidly research and prototype a ventilator splitter. As with many rapid prototypes, they chose 3D printing to test and iterate through designs.
Rapid Prototyping with Xometry: Using a "Fail Fast" Method
The fail fast method is used to test a hypothesis, build trial designs, and experiment without significant time and financial investment. This approach is often referred to as "failing fast" because it speeds up product development and provides business and engineering feedback early on before major investments like injection mold tooling.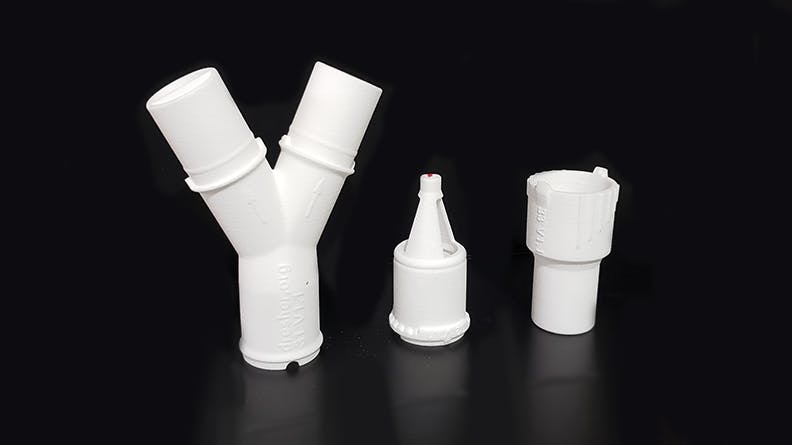 The plan was to prototype as quickly as possible, so he came to Xometry to use its wide range of 3D printing capabilities including qualified materials, large build platforms, and better feature resolution. The team used Xometry's 3D printing capacity to test proof-of-concept snap fits with the ventilator tubing and to find the perfect combination of material and mechanical properties. They cycled through HP Multi Jet Fusion (HP MJF), selective laser sintering (SLS), and fused deposition modeling (FDM) prototypes.
Each process type was driven by different considerations; Dresher first chose HP MJF for its affordable price and its ability to create highly precise parts that snap together well, but then learned from Xometry's application engineers that the fusion agent in the material (a natural part of the HP MJF process) might not be chemically inert, and therefore could pose a risk for respiratory medical use. Dresher then tried FDM, but found he preferred the higher feature resolution of powder bed technologies for this application. Dresher switched to SLS to use nylon material, PA2200, which has passed USP Class VI biocompatibility per the FDA and offers a balance between detail, properties, and pricing. At each step of rapid prototyping, Dresher recalls he "had good discussions with Xometry engineers to get there." Dresher continued to prototype and adjust the tolerances of the parts to fit with existing ventilator components.
Within just 20 days, Dresher and his team had quoted, revised, and received 9 prototype iterations. This feat of rapid prototyping was made possible through Xometry's 3D printing lead times of 1-3 days and overnight or 2-day shipping options. When working to launch a product during a global pandemic, speed was essential.
The Challenge of Designing and Testing Ventilator Splitter Medical Devices
At the time of prototyping, ventilator splitters had not been FDA-approved under emergency use authorization as they currently are for hospital use. Splitter designs must overcome the challenge of providing consistent pressure and airflow to two or more patients with different lung capacities and respiratory needs. So as they continued prototyping, the design continued to evolve around building effective airflow controls.
Dresher and his team attempted to overcome this issue by designing a ventilator splitter that could regulate the amount of air flowing to each patient. The splitter design would have detents and an indicator tab on each arm of the splitter to allow 30%, 50%, 70%, 90%, or 100% airflow. Dresher and O'Halloran repeatedly adjusted the valve geometry based on O'Halloran's computational fluid dynamics (CFD) analysis of the valve flow characteristics. This design also aimed to prevent cross-contamination by having as few as 3 pieces in each assembly—one part to split the airway and one part on each tube arm's end that could adjust airflow.
After 9 prototypes, the latter 5 of which successfully fit into existing ventilator tubing with attachments for regulated airflow, it was time to do physical testing. Prototypes were sent to Scott and the respiratory team at Memorial Hospital for testing with ventilators. Ultimately testing revealed the splitter was able to modify airflow but not enough to match the initial CFD modeling and targeted flow percentages. This meant more development would be necessary. At the same time, the US's circumstances changed in April as hospital ventilator capacity improved with the completed production of more ventilator units.
After comprehensive prototyping, testing, and the change in the market, the team decided to close the project and focus their efforts elsewhere. Xometry's rapid prototyping service empowered a cross-functional team of engineers, medical professionals, and manufacturing experts to test a hypothesis, build trial designs, and experiment without wasting any time. They successfully used the "fail fast" method to make their product development agile by prototyping and getting engineering feedback early on. This allowed them to make the decision to move on to other projects before sinking additional weeks or months of time into the project, or prematurely investing in an injection mold tool.
What to Do When Your Prototype Design Fails
Failure in prototyping is crucial, as it is a natural part of realizing a successful version of a hardware component. Sometimes it can lead to product modifications or improvements, and other times, like in this instance of prototyping a ventilator valve splitter, it can lead to the hard decision to move on to different projects. In the time when Dresher's team was prototyping this device, there were still many unanswered questions for what was needed for a ventilator valve splitter for emergency use medical care. In the end, the Dresher and his team's project was not a success, but was another important data point in the life-saving efforts of millions of engineers and scientists to prevent COVID-19 deaths.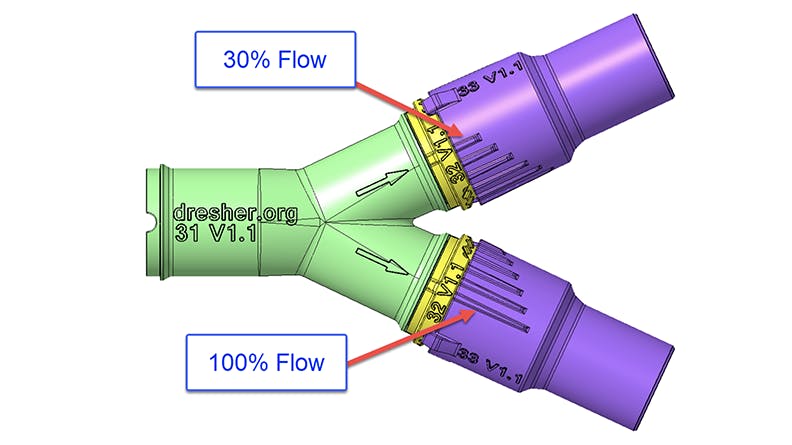 With the ongoing development of 3D printing technologies, rapid prototyping is a viable solution for fast innovation across all industries. So when part designs do not produce the intended result, they can be used as feedback to make better decisions on the product's path. Rapid prototyping is both for validation and learning. At worst, failures can be cherished as lessons learned in the prototyping journey. At best, they may save millions of lives.
The content & opinions in this article are the author's and do not necessarily represent the views of ManufacturingTomorrow

Xometry
Our instant quoting platform and nationwide network of machine shops is transforming American manufacturing. We make it easy for all customers - from startups to Fortune 500 companies - to access manufacturing on demand by providing the most efficient way to source high-quality parts.
Other Articles
Discover why this innovator in the micromobility powersport space chose Xometry to produce 50% of parts found in its flagship electric motorcycle, the Ryvid Anthem.
Machinist shortage is a tricky problem that shop owners constantly face. Here are some ways to solve it and help you attract and retain them.
There are many reasons why 3D printing may be suitable for your hardware design and development cycle. But what about using 3D printing for full-scale production? Here are some considerations when deciding whether to use 3D printing for high-volume, end-use custom parts.
---
Comments (0)
This post does not have any comments. Be the first to leave a comment below.
---
Post A Comment
You must be logged in before you can post a comment. Login now.
Featured Product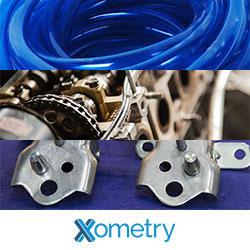 Xometry is your source for custom parts. Now, in addition to getting instant quotes on 3D Printing, CNC Machining, Sheet Metal, and Injection Molding, customers can create and send RFQs for die casting, stamping, and extrusion work to our nationwide network of pre-vetted manufacturers with just a 2D drawing. You will receive and be able to review responses from qualified shops within 7 days on an advanced web-based RFQ management platform. To learn more go directly to our site to issue and RFQ today. Stop wasting time managing RFQs through email and by phone, and start issuing RFQs at scale and in the cloud.