The medical device manufacturing sector faces many challenges with respect to their daily operations such as: data collection and reporting, downtime tracking, real-time visibility and shop floor engagement.
The Importance of Digitization for Medical Device Manufacturers
Article from | RAVEN
Medical Technology Today and The Impact on Medical Device Companies
The power of surgical robots and the use of artificial intelligence in the medical device sector are just two of the innovations demonstrating how far medical technology has come. So, how much further can we go? With major advances in technology combined with the new realities brought on by the pandemic, medical companies in the Life Sciences industry are facing a future of opportunity, growth and increasing demand. As a result, digital transformation is top of mind for leading cutting-edge companies. These medical technology manufacturers are focused on refining device quality that complies with global regulations, while reducing costs and improving efficiencies. But, the likelihood of improving production performance depends on
how digital transformation is led, planned and executed
in their factories — and how involved people on the shop floor are in the adoption of the strategy. In this blog, learn the key pain points within medical device manufacturing today and the proven strategies that drive real-time visibility into OEE and enable data-led productivity improvements.
Manufacturing Pain Points in the Medical Device Sector
The medical device manufacturing sector faces many challenges with respect to their daily operations such as: data collection and reporting, downtime tracking, real-time visibility and shop floor engagement. Let's take a look at the factors that are causing these challenges to turn into major pains for some manufacturers in this space.

Plant Management and Continuous Improvement Teams
Lack of real-time visibility into machine and people productivity due to spreadsheets and whiteboards
Lengthy processes for handling unplanned downtime
Long changeover times and slow startups dependent on operator training
Manual data collection processes or inadequate digital solutions leading to incomplete, inaccurate data
Insufficient reporting to detect, identify and mitigate production and quality-related issues
Poor decisions due to lack of contextualized data
Operators and Frontline Teams
Manually tracking downtime reasons, disrupting work and resulting in disengagement with shop floor processes
None to minimal visibility on operational metrics and lack of real time recognition and feedback on performance
Inability to make productivity improvements on the fly and hit targets
Disorganized data collection processes resulting in lack of communication and knowledge sharing between shifts
Inefficient processes to call for help and alert the supporting teams
C-Suite and Executive Teams
None or minimal access to the right data to understand how plants are performing to boost operational excellence
Unknown or inaccurate data and losses increasing production costs
Staying up-to-date and communicating the need to adapt to quality and regulation changes across the organization
If these challenges aren't prioritized, they can cost medical device manufacturing companies billions in lost revenue. In fact, McKinsey stated that facilities adopting AI and other advanced Industry 4.0 technologies by 2025 can expect a 122% positive cash flow change. Follower companies can expect just 10%, while companies that fail to adopt AI could see a 23% downturn.
Strategies for Increased Productivity and Maximizing ROI
Within the medical tech industry, the need to have a service for everything can greatly affect a manufacturer's ability to focus on hitting targets quickly and efficiently. In order to maintain a competitive edge in today's economy,
medical technology manufacturers will need to prioritize a digitized, data-driven approach to their operations.
Investing in digital technology is one of the most strategic approaches medical manufacturers can apply to their operations today for increased productivity. According to
a study conducted by McKinsey
, the benefits of implementing digital shop floor solutions successfully can be dramatic:
30-50% reductions in machine downtime
10-30% increases in throughput
15-30% improvements in labor productivity
85% more accurate forecasting
With a fully-digitized and automated approach, your operations team can now conduct regular quality audits and alert maintenance and engineering specialists to solve bottlenecks, which will lead to production performance improvements and reduce downtime inefficiencies. McKinsey revealed that digitization and automation can ensure better quality and compliance by
reducing manual errors and variability
. Both enable faster, more effective problem resolution and a risk-based approach to optimizing testing volume, tools and methods. Digitization and automation can also prevent major compliance issues, which in themselves are worth millions in cost savings. A
successful digital transformation strategy
is dependent on a leadership team that's "all-in"' and has the commitment and support from the rest of the plant workers. This approach cannot just be about technology. According to Forbes, it has to be about
what the people on the shop floor need to do
with the technology. It must be about the frontline and their jobs. Those who make their frontline's day-to-day more focused and purposeful by 1) using an automated approach for tracking inefficiencies and 2) increasing visibility into OEE data, will have the right steps in place to succeed.
OEE Software to Drive Productivity Improvements
OEE technology, like
Raven
, helps manufacturers in the medical technology industry manage production pressures and regulatory challenges to drive operational excellence by:
Automating downtime labeling so frontline teams can remain focused on hitting targets
Eliminating manual work for shop floor data collection and reporting
Offering user-friendly dashboards and easy-to-use functionalities that ensure even a non-technical person can learn it; and
Enabling confident, data-led decisions for continuous improvement across plants
In addition, Raven's software helps drive productivity improvements for medical device manufacturers by:
Ensuring that every medical appliance designed on the shop floor meets strict regulations
Ensuring sufficient reporting to detect, identify and mitigate quality-related issues
Providing real-time visibility into production and losses data, promoting coordination and streamlining interdepartmental relations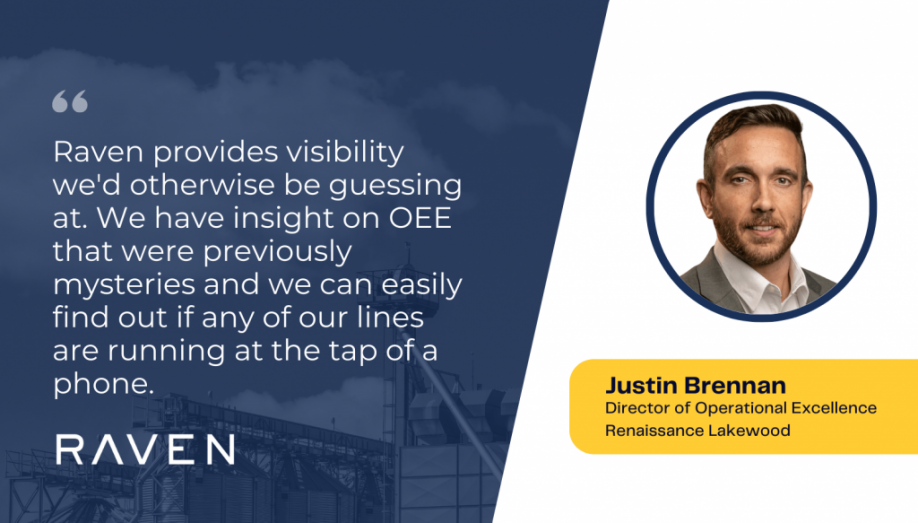 With increasing regulations and objectives in place, it can be overwhelming for medical device companies to know how to optimize their shop floor processes that will lead to productivity improvements. Without clear, contextualized and accurate data, prioritizing their continuous improvement initiatives can seem more challenging than it has to be. By adopting a fully-digitized approach and embracing new tech innovations, medical device companies will increase their ability to adapt to the pressures of producing high-quality, regulatory approved products both safely and efficiently.
The content & opinions in this article are the author's and do not necessarily represent the views of ManufacturingTomorrow
---
Comments (0)
This post does not have any comments. Be the first to leave a comment below.
---
Post A Comment
You must be logged in before you can post a comment. Login now.
Featured Product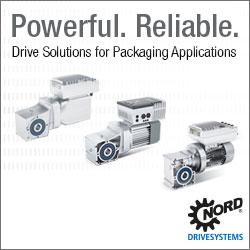 NORD gear units, motors, and electronic control products focus on durability, adaptability, and high efficiency for a wide range of manufacturing applications with over 20,000,000 standard configuration options. Featuring IE5+ PMS motors that can work effectively at partial loads and low speeds thanks to their constant torque and high overload capacity. Their smooth surface and ventilated designs provide ultimate versatility and variant reduction. Combined with surface protection options, such as IP69k or NORD's state-of-the-art nsd tupH Sealed Surface Conversion System, NORD drives are ready to take on the demands of extreme manufacturing environments.