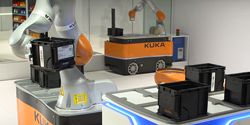 Mobile robots move around a factory floor independently without any cages in order to perform their tasks. Despite not having fencing around them, mobile robots are completely safe to use alongside humans in the workspace.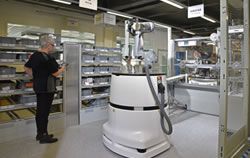 HelMo is capable of navigating with complete autonomy by permanently monitoring its environment with three integrated laser scanners and can perform its tasks either fully automatically or in collaboration with humans.
Records 1 to 2 of 2
Featured Product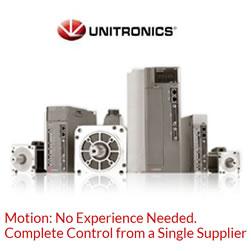 This is a powerful multi-function PLC that provides users with advanced communication support, variety of built-in I/O configurations, and Virtual HMI. Virtual HMI- the PLC stores and runs the program logic as well as the HMI user application within the PLC itself. This brings a unique advantage: you can view and operate your machine, or access your process via any mobile phone, PC, or remote display device. Main features: Ethernet/IP, MQTT, SNMP, SQL, Web Server, FTP, and more. Available in three versions: Classic, Standard, and Pro.