Distributor

Marketing Partner
---

Mouser Electronics
Mouser Electronics is a worldwide leading authorized distributor of semiconductors and electronic components for over 500 industry leading suppliers. We specialize in the rapid introduction of new products and technologies for design engineers and buyers. Our extensive product offering includes semiconductors, interconnects, passives, and electromechanical components.
---
Mailing Address:
1000 North Main Street
Mansfield, TX 76063
United States of America
Tel: (800) 346-6873
Fax:
Email: sales@mouser.com
Website: http://www.mouser.com/
Company Category: Automation & Networking
Geographic Region: USA - South West
Company Sector: Distributor
Keywords: semiconductors, sensors, embedded, connector, capacitor
Partner Status: Marketing Partner
---
Products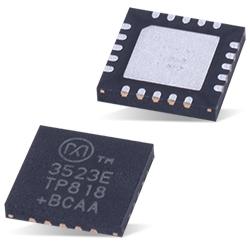 Maxim Integrated MAX3523 DOCSIS 3.1 Programmable-Gain Amplifiers are designed to deliver 68dBmV output power while meeting DOCSIS 3.1 requirements. These amplifiers utilize high-voltage CMOS process that enables the device to deliver high dynamic range while minimizing power dissipation under a 5V supply rail. The MAX3523 programmable-gain amplifiers cover 5MHz to 204MHz output bandwidth and consume 3.5W power with 5V supply voltage. These amplifiers consist of programmable power codes that allow operation at reduced power dissipation. Typical applications include DOCSIS 3.1 upstream (D3.1 US), Cable Modem (CM), and Customer Premises Equipment (CPE).
---
Articles
Precision mechanical movement is an essential attribute of 3D printers. Stepper motors provide this control to many 3D printers thanks to their relative ease of use and competitive cost.
For many engineers, pulling all the parts together – the controller with embedded or separate algorithms, the drivers, and the MOSFETs – is a multidisciplinary task, and one for which they dont want to "reinvent the wheel."
---
White Papers
This Company does not currently have any White Papers
---
---