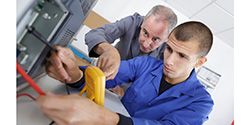 Manufacturing industry has to ensure that all the products being manufactured are of high quality, right specifications and perform the required functions. Two processes help in ensuring that - instrument calibration and validation.

Increasingly in the age of energy management in process, manufacturing and BAS, the need for companies and organizations to not only record and manage the energy or water usage but also sub-meter, an Ethernet transmitter with totalizer function is essential.
Records 1 to 2 of 2
Featured Product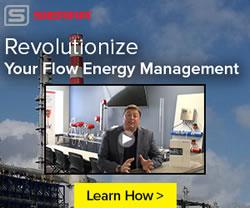 Sierra Instruments announces the launch of its new flow energy solution for managing and optimizing flow measurement for industrial facilities of all sizes. It features Sierra's QuadraTherm 640i/780i thermal flow meters, their InnovaMass 240i/241i vortex flow meters, and their new InnovaSonic 207i ultrasonic flow meter. Designed, built, and calibrated in the USA by Sierra, the Big-3TM share the same revolutionary Raptor firmware and many of the same software apps. They are a complete flow energy solution for flows like compressed air, natural gas, steam, and hot and chilled water. Together, they set a new standard in ease-of-purchase, performance, accuracy, reliability, and ease of use.