Manufacturing

Marketing Partner
---

Sierra Instruments, Inc.
Sierra manufacturers high performance mass flow meters and controllers for nearly any gas, liquid, or steam. Customers choose Sierra when they need an accurate and repeatable flow measurement, short delivery lead times, expert flow advice, and long term support.
---
Mailing Address:
5 Harris Court, Building L
Monterey , CA 93940
United States of America
Tel: 831-373-0200 or 800-866-0200
Fax: 831-373-4402
Email: info@sierrainstruments.com
Website: http://www.sierrainstruments.com
Company Category: Processing & Handling
Geographic Region: USA - North West
Company Sector: Manufacturing
Keywords: Flow meter, flowmeter, mass flow, controllers, ultrasonic
Partner Status: Marketing Partner
---
Products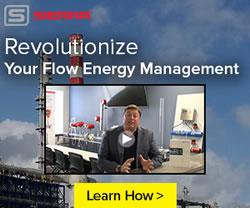 Sierra Instruments announces the launch of its new flow energy solution for managing and optimizing flow measurement for industrial facilities of all sizes. It features Sierra's QuadraTherm 640i/780i thermal flow meters, their InnovaMass 240i/241i vortex flow meters, and their new InnovaSonic 207i ultrasonic flow meter. Designed, built, and calibrated in the USA by Sierra, the Big-3TM share the same revolutionary Raptor firmware and many of the same software apps. They are a complete flow energy solution for flows like compressed air, natural gas, steam, and hot and chilled water. Together, they set a new standard in ease-of-purchase, performance, accuracy, reliability, and ease of use.
---
Articles
Gas mixing sounds simple enough. You simply mix a number of pure gasses to create a new mixture. Unfortunately, it's not usually as simple as it sounds. There are many variables and factors that play a role.
As most facilities managers can attest to, the electricity used to produce compressed air can be one of the most expensive energy costs in your facility.
---
White Papers
This Company does not currently have any White Papers
---
Press Releases
3 Advanced Technologies Cover all Air, Gas, Water, and Steam Applications
3 Advanced Technologies Cover all Air, Gas, Water and Steam Applications
---