Manufacturing industry has to ensure that all the products being manufactured are of high quality, right specifications and perform the required functions. Two processes help in ensuring that — instrument calibration and validation.
Why is Calibration and Validation Important in Manufacturing Industry
Edward Simpson | RS Calibration Services
Manufacturing industry has to ensure that all the products being manufactured are of high quality, right specifications and perform the required functions. Two processes help in ensuring that — instrument calibration and validation.
Why Calibrate the Manufacturing Equipment
In calibration, you compare a reading of an equipment with another equipment that has been calibrated and referenced to a known set of parameters. The equipment that is used as a reference should be directly traceable to equipment that is calibrated to a National Standard.
To further emphasize the importance of instrument calibration — it enables the users and manufacturing units to have confidence in the results that they monitor, record and control. If the instruments are not calibrated, they will produce incorrect measurements, thus affecting the final product.
Role of Calibration Laboratories
The main role of a calibration lab is to provide calibration standards. They cover different types of calibration that includes temperature, weight, volumetric, etc. Apart from lab calibration services, they also offer validation for laboratory equipment.
If the equipment is being calibrated with high-precision devices and in regulated temperatures, one can expect enhanced performance. The environmental conditions of the lab are key during calibration.
All the results found during calibration are presented as a calibration certificate, which contains information such as owner's identity, measurements made during calibration, and the credibility and authorization of the lab.
Importance of Process Validation
Process validation is important in the manufacturing industry as it helps in maintaining the quality of the product. It can be performed at various stages of production for quality assurance.
Let us look at 4 types of process validation that are used in the manufacturing industry.
This is conducted before a new product is released for distribution or in instances where the revisions may affect the product's characteristics before a product made under a revised manufacturing process is released for distribution.
A subset of prospective validation, concurrent validation is conducted with an intention of distributing the manufactured product during the validation study. It may be conducted on a previously validated process in order to confirm that the process is validated. However, there are a few risks to releasing the product as there is a chance that the subsequent analysis of data may show that the process is not validated.
It is the validation of a process that is based on an accumulated historical production, control, testing and other information that is found in production log books, batch records, control charts, customer complaints, test and inspection reports, service reports, field and audit reports. If the data is not collected properly, then retrospective validation may not be a feasible option.
This is essential to make sure that changes made to the process or its environment have not resulted in any negative effects on the quality or characteristics of the product.
If you are in the manufacturing industry, you must realize the importance of FDA process validation and calibration. These two processes are done for quality assurance. Consult with validation and calibration experts to learn how you can implement these processes in your business.
About Edward Simpson
Edward Simpson works for RS Calibration Services and has a knack for finding faults in machines and does not rest until they are rectified to perfection. He lives in Pleasanton, CA and loves to write about how machines work and about the importance of proper care and calibration of equipment. When he's not working or writing, he loves to run to stay fit.
The content & opinions in this article are the author's and do not necessarily represent the views of ManufacturingTomorrow
---
Comments (0)
This post does not have any comments. Be the first to leave a comment below.
---
Post A Comment
You must be logged in before you can post a comment. Login now.
Featured Product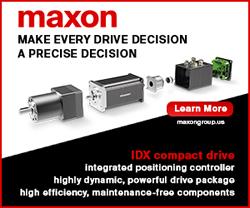 maxon motor launches new high-speed motors that are configurable online. The new ECX brushless motors are quiet and feature very high efficiency. The ECX motors are available with diameters of 8, 16 and 19 mm achieving speeds of up to 120,000 rpm. They run very smoothly and are highly efficient. With maxon motor's online configurator, it is easy to put together a customized DC motor to include gearhead, encoder and controller. The customized motors are ready to ship in 11 days!