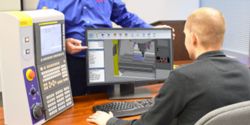 The main purpose of the Machining Simulator is to promote learning about manufacturing in a classroom setting. Each simulator reacts exactly like a real machine and allows students to design, create CAD/CAM models and command the machine tool to produce simulated end product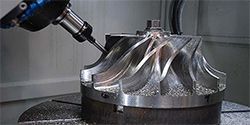 Transitioning to 5-axis machining requires both a time and financial investment. But, like all investments, long-term it will pay off. The faster you begin to make the switch, the faster you will start to see the benefits.
Records 1 to 2 of 2
Featured Product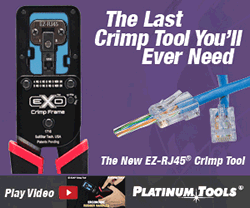 Platinum Tools is proud to present the newly patented EXO Crimp Frame® and EZ-RJ45® Die as our new EZ-RJ45 Crimp Tool! Built to terminate the original EZ-RJ45 connectors, which have been a staple in the industry for almost two decades, this crimp tool improves the trim and crimping processes of EZ-RJ45 connectors by using a single cycle crimp and flush trim.