Up to 50 kW of an impluse mode
Introduction

Fiber laser is a new type solid-state laser, with a heat radiating area, ultimate beam
quality (57 microns) enables your 3D printer and CNC machine to mark and engrave on any metallic surfaces including steel, stainless steel, copper, brass, aluminum and other alloys.
The Endurance laser modules consist of a laser pump source, coupler, rare earth element doped special fiber,
resonate cavity and other components including AC/DC (PSU).
The technical specifications and performance of high power fiber laser are far better than the common solid-state
laser. Therefore, fiber laser is well agreed to be the new generation substitute of solid-state laser. Now it has already been widely applied in high accuracy laser cutting and laser engraving.
Advantage
Large heat radiating area, narrow pulse width, high peak power, large range adjustment of
pulse repetition rate
No light leaking when the laser is off
High reliability and long lifetime
Compact structure
Application
Metal engraving and thin metal cutting
Most of the metal material (Gold & Silver, Yellow & Red copper, aluminum & iron, Mirror stainless steel, etc);
Most of the Plastics (PC, PVC, PE, HDPE, ABS, PPR, PET, HIPS, PS, PP, PPO, PA, POM, PMMA, AS, etc), plastic film, print, and package.
Compatibility
Compatible with all 3D printers and CNC machines which have enough space to hook the laser beam emitter.
Control
TTL wire
Laser mount
Compatible Endurance mounting brackets
What is in the package
Laser module 10 watt 1064 nm
AC/DC 12V 30A
Protective goggles for 1064 nm wavelength
Arduino for test (low power)
Universal mounting brackets
Price
3995$ including EMS priority shipment.
Special price: 2295$ (before 5-th of August) including DHL express shipment.
Delivery time
4-6 weeks
Featured Product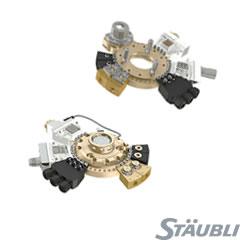 TX2 robots: redefining performance by offering collaborative safety and high performance in a single machine. These pioneering robots can be used in all areas, including sensitive and restrictive environments, thanks to their unique features. Safety functions are easy and inexpensive to implement. They allow a higher level of interactions between robots and human operators, while still guaranteeing protection of your people, production and investment.