Precision industrial motion systems are used in test, assembly or laser micro-machining of high precision and high value components and in electronics, optics, and photonics manufacturing, to name a few.
High Precision Linear Motor Stages for Industrial Automation
Article from | PI USA
Precision industrial motion systems are used in test, assembly or laser micro-machining of high precision and high value components and in electronics, optics, and photonics manufacturing, to name a few. Considering that every modern automobile sold in the US has at least one camera on board and that high end models are equipped with a multitude of sensors, based on vision, ultrasound, Radar or even Lidar, the need for high-speed and high precision motion and positioning equipment in industrial automation is growing.
Many of these sensors require micron or sub-micron precision during assembly and/or test and the linear and rotary motion modules used must be robust for 24/7 operation, providing dynamic performance (acceleration, quick step and settle with minimum overshoot and settling time) to achieve the high throughput demand. Flexible network protocols, such as Ethercat which allows for real-time multi-axis synchronized motion and the capability of synchronizing with external events, are a plus when it comes to integrating the precision positioning equipment with lasers, machine vision, dispensers, etc.
The high dynamics and low maintenance requirements are met by linear motors – low inertia, no friction, no wear. High resolution and accuracy is provided by a wide range of linear encoder options – absolute encoders, for example, save time and add functional safety because they render homing procedures obsolete and avoid run-away situations caused by incremental encoder signal transmission issues. Modern linear encoders can measure motion in increments smaller than one nanometer.
For high force applications, ball-screws with robust servo motors and the ability to run directly on 110/240 volts AC servo drives are available. The ability for the end user to lubricate the ball screw rails without dismantling the stages is a great advantage.
Machine builders in the laser industry also need such positioning stages to offer good resistance to debris ingress and tolerance to hot particulates, so the linear stages have side sealing strips, air purge connections, and hard covers. As the size and mass of the manufactured parts may be challenging, the system components used need to be highly precise, stiff, robust, and offer reliable performance. Industrial motor connectors which are easy to handle and adjust, standard high flex cables, and the ability for the end user to lubricate the ball screw without dismantling the stages and other features often requested.
Design engineers who require ease of installation appreciate the machined reference edge on the new generation of linear stages for easy placement and alignment on their machine base. Standard cable management options and flexible motor cable exits are further advantages. Other important requirements for the linear stage manufacturer are the capability to provide metrology data, error correction mapping or aligned XY or XYZ multi-axis combinations.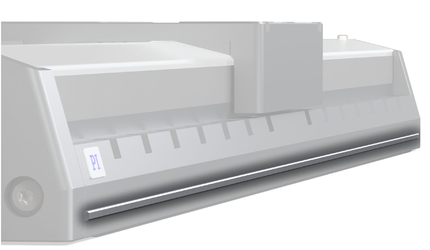 EtherCat motion controller Synchronized Motion, Position - Event - Generator (PEG)
Since G-code (Geometric Code) and M-code (Machine Code) languages are the current standard for CNC machining and CAD/CAM systems also produce G&M-codes – it is beneficial to use precision motion controllers that understand commands in these languages, when looking into laser machining applications.
EtherCAT®-based motion controllers such as the ACS distributed architecture easily handle multi-axis synchronized motion applications and G code support. They also provide PEG (Position Event Generator) functionality, to precisely synchronize laser control with motion and other specific motion-related commands for tool and offset compensation commands, and look-ahead algorithms for the processing of segments.
The content & opinions in this article are the author's and do not necessarily represent the views of ManufacturingTomorrow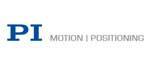 PI USA (Physik Instrumente)
PI is a privately held company that designs and manufactures world-class precision motion and automation systems including air bearings, hexapods and piezo drives at locations in North America, Europe, and Asia. The company was founded 5 decades ago and today employs more than 1300 people worldwide. PI's customers are leaders in high-tech industries and research institutes in fields such as photonics, life-sciences, semiconductors and aerospace.
---
Comments (0)
This post does not have any comments. Be the first to leave a comment below.
---
Post A Comment
You must be logged in before you can post a comment. Login now.
Featured Product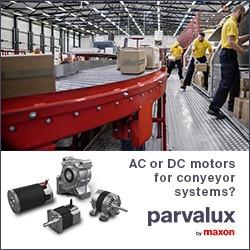 An effective, reliable and efficient drive system is essential to any material handling equipment, whether it's a motor-assisted tow truck, a barrel lifter, a robotic vehicle or a complete high-capacity parcel sorting hub; Parvalux designs and manufactures an exciting range of AC, DC brushless and brushed motors and our drives are valued for their performance and reliability.