Manufacturing

Marketing Partner
---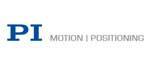 PI USA (Physik Instrumente)
PI is a privately held company that designs and manufactures world-class precision motion and automation systems including air bearings, hexapods and piezo drives at locations in North America, Europe, and Asia. The company was founded 5 decades ago and today employs more than 1300 people worldwide. PI's customers are leaders in high-tech industries and research institutes in fields such as photonics, life-sciences, semiconductors and aerospace.
---
Mailing Address:
16 Albert Street
Auburn, MA 01501
United States of America
Tel: 508-832-3456
Fax: 508-832-0506
Email: info@pi-usa.us
Website: https://www.pi-usa.us/en/
Company Category: Processing & Handling
Geographic Region: USA - North East
Company Sector: Manufacturing
Keywords: Nano-precision motion systems, air bearings, hexapods, piezo
Partner Status: Marketing Partner
---
Products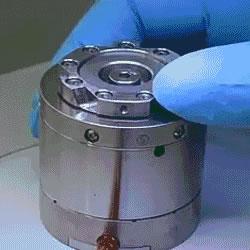 Superior positioning and geometric performance, absolute high-resolution encoders, and a large, ⌀260mm clear aperture makes this air bearing stage a precision instrument for optical alignment, metrology, inspection, calibration, and scanning. Features and advantages include ⌀260mm clear aperture, 77kg load capacity, 0.0015µrad resolution (max.), 500 RPM (max.), flatness/eccentricity of <175/300nm, wobble of < 1 µrad, and direct drive motor. Air-bearings have no rolling or sliding elements and deliver frictionless, non-contact motion, resulting in negligible reversal error, better flatness, and minimal wobble and eccentricity. All these are ideal prerequisites for applications such as inspection and metrology, calibration, and scanning of high-end parts (i.e., infrared and precision optics, turbine blades, shafts and bearings) in industries like aerospace, aircraft, automotive, semiconductors, and photonics.
---
Articles
Precision industrial motion systems are used in test, assembly or laser micro-machining of high precision and high value components and in electronics, optics, and photonics manufacturing, to name a few.
---
White Papers
CONTROLLING HEXAPOD 6-DOF ALIGNMENT ROBOTS VIA ETHERCAT
The latest generation of PI hexapod controllers with integrated EtherCAT interface now make it very easy for users to integrate hexapods into automation systems without the need for to perform challenging kinematic transformations.
---
---