In the semiconductor industry, cleanliness and precision are absolutely critical. Swiss vacuum specialist VAT therefore partnered up with maxon to develop a drive system for wafer processing.

Article from | maxon group
The term "vacuum valve" typically doesn't generate a lot of excitement, even among technology aficionados. What could there possibly be that's of any interest? However, things do get interesting when you visit VAT, a globally active company with headquarters in Haag, eastern Switzerland. VAT is a global leader in industrial vacuum technology. Simply put, a vacuum valve is a valve that opens or closes access to a vacuum system. If the word "vacuum" makes you think about packaged food in the supermarket, then you're on the wrong track. Industrial vacuum chambers are primarily needed in applications where even the tiniest speck of dust or droplet of water would ruin an entire production step. This takes us right into the thick of things: the high-tech industry. Smartphones, flat screens, solar panels, processors – without vacuum systems, these and many other products would be impossible to manufacture. VAT accordingly ships most of their systems to Asia, home of the big players in the microelectronics and semiconductor industry.
An elevator for wafers
The production and processing of what is known as "wafers" is a key production step in the microelectronics industry. Wafers are thin, round plates made of a semiconductor material, such as silicon. These plates are the basis for integrated circuits. If one considers that modern processors, including those of smartphones, contain billions of transistors, then it's easy to see why the production environment for semiconductor substrates must be free of all foreign particles. The easiest way to achieve this is by performing these production steps in vacuum chambers. The problem is: The stronger a vacuum, the stronger the air pressure from outside. Professional vacuum chambers are exposed to enormous forces. A normal valve wouldn't stand a chance against such pressure. VAT valves, however, are up to the challenge.
Three of these pinlifters move a wafer in the vacuum chamber.
In recent years, the company went even a step further to offer complete systems for various production steps in vacuum chambers, in addition to individual valves. One of these systems is called Pinlifter. The Pinlifter is a kind of elevator for silicon wafers. The wafer rests on three pins, and each of these pins can be moved vertically using a motor. This creates a kind of three-legged elevator (three pinlifters) with which a wafer placed on it can be moved upward in a vacuum chamber and aligned precisely for further processing. Here's where maxon comes in. As a high-precision mechatronic drive system, the Pinlifter is the result of a months-long collaboration between VAT and maxon. The drive unit of the Pinlifter consists of a brushless EC-flat motor with an optical encoder, a brake, and a spindle. Keeping the length of the drive unit to a maximum of 40 millimeters was a special challenge.
Marco Apolloni, head of engineering at VAT, looks back: "We initially explored about six different concepts, with different potential suppliers for the motor, brake, encoder etc. Four of the concepts followed a components-based approach, while the others looked at systems, with the entire drive being provided as a tested unit (incl. housing, spindle, motor shaft, insulation parts). "Due to the strict requirements with regard to precision and size, only the systems-based approaches made it into the final round, as these concepts eliminate many risks and support the development of an optimal solution," explains Marco Apolloni. "maxon stood out for its technical expertise and its ability to deliver the complete solution from a single source."
The content & opinions in this article are the author's and do not necessarily represent the views of ManufacturingTomorrow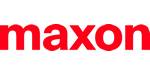 maxon group
maxon is a leading supplier of high-precision DC brush and brushless servo motors and drives. These motors range in size from 4 - 90 mm and are available up to 500 watts. We combine electric motors, gears and DC motor controls into high-precision, intelligent drive systems that can be custom-made to fit the specific needs of customer applications.
Other Articles
After intensive market research, maxon decided on a printer from French manufacturer 3DCeram, which has been customized to meet the company's own requirements.
AGVs (automated guided vehicles) are essential tools in the current commercial and industrial transformation. But what challenges do they need to address?
After looking at the existing motor and the space envelope available, Sound Leisure, together with maxon engineers, selected the maxon brushless EC 45mm flat motor. This brushless DC motor is part of a program of flat motors, ideal when space is at a premium.
---
Comments (0)
This post does not have any comments. Be the first to leave a comment below.
---
Post A Comment
You must be logged in before you can post a comment. Login now.
Featured Product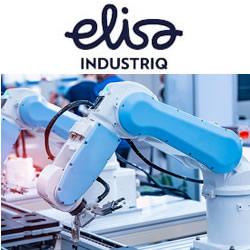 Providing a functional layer between Enterprise Resource Planning (ERP) and process control systems, Manufacturing Operations Management (MOM) gives decision-makers the information they need to make the plant floor more efficient and production fully optimised. MOM offers immediate benefits ranging from quality and productivity gains to compliance improvement and cost reductions that impact your strategic business outcome. The largest benefit deriving from MOM comes from having visibility into your manufacturing performance and capabilities across the organisation and supplier network. It is a critical technology linking manufacturing operations, suppliers, customers, and supply chain processes. Our solution has been helping manufacturers in a wide range of industries and it can be tailored to the individual needs of your production.