The Vaquform is a Kickstarter project that hopes to add some digital technology to vacuum forming and also bring an industrial level of quality to your desktop. It goes far beyond the LCD interface. Vaquform brings high-end process control to desktop vacuum forming, turning it into a smart appliance fit for a modern engineering lab, design office, or artist studio. Kickstarter page: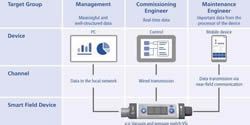 Near-field communication (NFC) protocols allow data from intelligent vacuum components to be read directly from the processor of a device to a mobile end device, opening up totally new opportunities for optimizing production processes. This is what Industry 4.0 is all about.
Records 1 to 2 of 2
Featured Product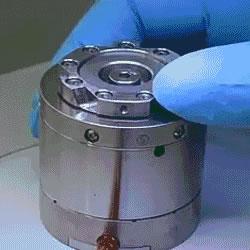 Superior positioning and geometric performance, absolute high-resolution encoders, and a large, -260mm clear aperture makes this air bearing stage a precision instrument for optical alignment, metrology, inspection, calibration, and scanning. Features and advantages include: •260mm clear aperture • 77kg load capacity • 0.0015µrad max. resolution • 500 RPM max. • latness/Eccentricity: <175/300nm • Wobble: < 1 µrad • Direct drive motor. Air-bearings have no rolling or sliding elements and deliver frictionless, non-contact motion, resulting in negligible reversal error, better flatness, and minimal wobble and eccentricity. All these are ideal prerequisites for applications such as inspection and metrology, calibration, and scanning of high-end parts (i.e., infrared and precision optics, turbine blades, shafts and bearings) in industries like aerospace, aircraft, automotive, semiconductors, and photonics.