The Vaquform is a Kickstarter project that hopes to add some digital technology to vacuum forming and also bring an industrial level of quality to your desktop. It goes far beyond the LCD interface. Vaquform brings high-end process control to desktop vacuum forming, turning it into a smart appliance fit for a modern engineering lab, design office, or artist studio. Kickstarter page: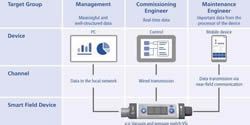 Near-field communication (NFC) protocols allow data from intelligent vacuum components to be read directly from the processor of a device to a mobile end device, opening up totally new opportunities for optimizing production processes. This is what Industry 4.0 is all about.
Records 1 to 2 of 2
Featured Product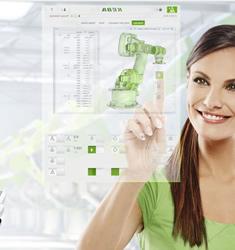 Intelligent HMI complete solutions which are sure to impress. With KeTop, KEBA offers both stationary as well as mobile operating devices for easy implementation of all possible visualization and operating tasks. Performance and size of the devices are scalable; depending on the model, membrane keyboards, touchscreens as well as multitouch monitors - on request with unique haptic elements - are available. Maximum ergonomics and best-possible operating efficiency have priority and ensure maximum productivity.