The Vaquform is a Kickstarter project that hopes to add some digital technology to vacuum forming and also bring an industrial level of quality to your desktop. It goes far beyond the LCD interface. Vaquform brings high-end process control to desktop vacuum forming, turning it into a smart appliance fit for a modern engineering lab, design office, or artist studio. Kickstarter page: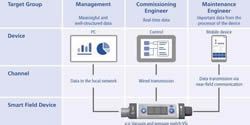 Near-field communication (NFC) protocols allow data from intelligent vacuum components to be read directly from the processor of a device to a mobile end device, opening up totally new opportunities for optimizing production processes. This is what Industry 4.0 is all about.
Records 1 to 2 of 2
Featured Product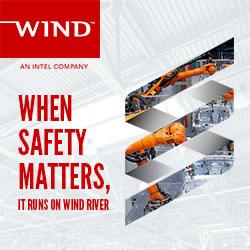 When it comes to ensuring the development of can't-fail systems, Wind River® is a leader with a proven track record of success. With more than 30 years of experience in embedded software and a portfolio of products deployed across more than 2 billion devices, Wind River delivers safety and security when it counts most. From industrial automation to automotive systems, as well as in healthcare devices, railway operations, and throughout the aerospace and defense sector, Wind River has extensive expertise providing built-in safety for complex, connected, safety-critical systems.