The Vaquform is a Kickstarter project that hopes to add some digital technology to vacuum forming and also bring an industrial level of quality to your desktop. It goes far beyond the LCD interface. Vaquform brings high-end process control to desktop vacuum forming, turning it into a smart appliance fit for a modern engineering lab, design office, or artist studio. Kickstarter page: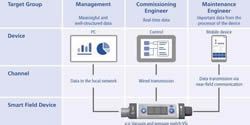 Near-field communication (NFC) protocols allow data from intelligent vacuum components to be read directly from the processor of a device to a mobile end device, opening up totally new opportunities for optimizing production processes. This is what Industry 4.0 is all about.
Records 1 to 2 of 2
Featured Product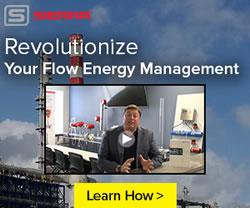 Sierra Instruments announces the launch of its new flow energy solution for managing and optimizing flow measurement for industrial facilities of all sizes. It features Sierra's QuadraTherm 640i/780i thermal flow meters, their InnovaMass 240i/241i vortex flow meters, and their new InnovaSonic 207i ultrasonic flow meter. Designed, built, and calibrated in the USA by Sierra, the Big-3TM share the same revolutionary Raptor firmware and many of the same software apps. They are a complete flow energy solution for flows like compressed air, natural gas, steam, and hot and chilled water. Together, they set a new standard in ease-of-purchase, performance, accuracy, reliability, and ease of use.