Vaquform: The World's First Digital Desktop Vacuum Former
The Vaquform is a Kickstarter project that hopes to add some digital technology to vacuum forming and also bring an industrial level of quality to your desktop.
It goes far beyond the LCD interface. Vaquform brings high-end process control to desktop vacuum forming, turning it into a smart appliance fit for a modern engineering lab, design office, or artist studio. Kickstarter page:
Comments (0)
This post does not have any comments. Be the first to leave a comment below.
---
Post A Comment
You must be logged in before you can post a comment. Login now.
Featured Product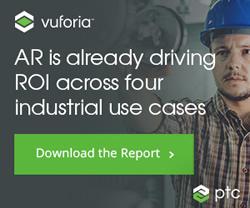 Learn how manufacturers are using augmented reality to onboard new workers faster and to help workers of all skill levels become more effective. Analytics and automation have changed manufacturing operations. Now, augmented reality is similarly transforming human operations. Manufacturers that have embraced AR are seeing newer workers develop skills faster and workers of all skill levels become more effective and responsive. Download this free analyst white paper from ARC Advisory Group to learn how AR is driving value for manufacturers.