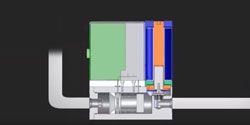 A mass flow meter (MFM) has five major components: flow body, flow conditioning section, flow sensor tube, bypass, and electronics. A mass flow controller (MFC) has the same components as an MFM, but also has an integral control valve mounted on the same flow body as the MFM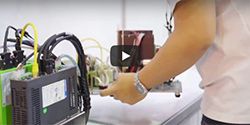 With the right software and a single real-time Windows PC, you can consolidate all of those controllers and their associated costs. Your Windows IPC becomes the only controller that you need.
Records 1 to 2 of 2
Featured Product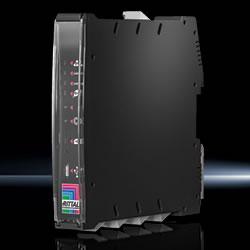 Rittal Blue e+ cooling units are currently the most efficient of their kind on the market. Besides being 75 percent more energy-efficient than previous cooling solutions on average, the units also excel in terms of connectivity, safety and handling.   What's more, their IoT interface enables Blue e+ units to link to customer-owned monitoring, energy management and/or superordinate systems via OPC-UA, Profinet, SNMP, Modbus TCP and CANopen, enabling predictive maintenance, data analytics and more.