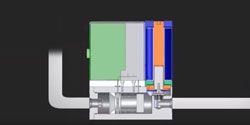 A mass flow meter (MFM) has five major components: flow body, flow conditioning section, flow sensor tube, bypass, and electronics. A mass flow controller (MFC) has the same components as an MFM, but also has an integral control valve mounted on the same flow body as the MFM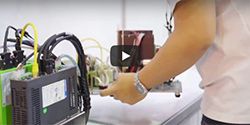 With the right software and a single real-time Windows PC, you can consolidate all of those controllers and their associated costs. Your Windows IPC becomes the only controller that you need.
Records 1 to 2 of 2
Featured Product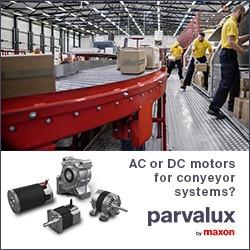 An effective, reliable and efficient drive system is essential to any material handling equipment, whether it's a motor-assisted tow truck, a barrel lifter, a robotic vehicle or a complete high-capacity parcel sorting hub; Parvalux designs and manufactures an exciting range of AC, DC brushless and brushed motors and our drives are valued for their performance and reliability.