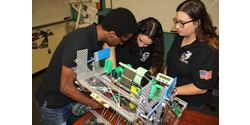 Mechatronics is an exciting major for students because it combines computer, mechanical and electrical engineering into one field of study.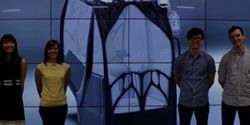 The additive excavator cab design competition had very few limitations on the cab design and essentially encouraged students to showcase our skills and ideas. We could create something totally unique, aesthetically pleasing, yet functional to showcase the capabilities of additive manufacturing
Records 1 to 2 of 2
Featured Product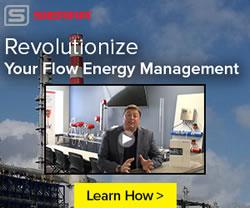 Sierra Instruments announces the launch of its new flow energy solution for managing and optimizing flow measurement for industrial facilities of all sizes. It features Sierra's QuadraTherm 640i/780i thermal flow meters, their InnovaMass 240i/241i vortex flow meters, and their new InnovaSonic 207i ultrasonic flow meter. Designed, built, and calibrated in the USA by Sierra, the Big-3TM share the same revolutionary Raptor firmware and many of the same software apps. They are a complete flow energy solution for flows like compressed air, natural gas, steam, and hot and chilled water. Together, they set a new standard in ease-of-purchase, performance, accuracy, reliability, and ease of use.