The additive excavator cab design competition had very few limitations on the cab design and essentially encouraged students to showcase our skills and ideas. We could create something totally unique, aesthetically pleasing, yet functional to showcase the capabilities of additive manufacturing

Luke Meyers | University of Illinois
Can you tell us a bit about the contest which inspired your design?
The Additive Manufactured Excavator Design Competition was created by the Center for Compact and Efficient Fluid Power (CCEFP) and several organizations including Association of Equipment Manufacturers, NFPA, ORNL, Center for Compact and Efficient Fluid Power and the National Science Foundation. The competition had one goal: to design and print a futuristic excavator cab and human-machine interface. The competition encouraged engineering student teams from across the nation to propose an aesthetic and functional cab design. Raising awareness of advancements in technology is of utmost importance for the next generation of engineers, which placed an emphasis on additive (3D) manufacturing. The project began in February 2016 with a three month timeline. For our team at UIUC, the project satisfied our senior design project requirement. This capstone project was the culmination of our undergraduate academic careers, and we were eager to experiment, brainstorm, and demonstrate our creativity in an exciting, engaging and untraditional way.
What motivated you to participate in the contest?
We had a strong desire to participate in a senior design project where we could be truly creative; this competition was an ideal choice. It was not like a lot of other options we had, where industry companies approach the university seeking a specific solution. The additive excavator cab design competition had very few limitations on the cab design and essentially encouraged students to showcase our skills and ideas. We could create something totally unique, aesthetically pleasing, yet functional to showcase the capabilities of additive manufacturing (and our team of mechanical engineers at UIUC!).
What is it about the future of technology or 3-D printing that excites or inspires you?
Large scale 3D printing is set to revolutionize manufacturing in industry. It is incredible to think that a structure such as an excavator cab can be produced in a single build, especially when compared to how it is currently constructed. Reinforced plastics could prove to be a viable replacement for the typical metals and simultaneously increase overall strength. A singular structure can place fillets in every corner to reduce stress concentrations, showing how an additive manufactured cab of plastic can be stronger than a traditional one. This alone is incredible, and this competition was a once-in-a-lifetime opportunity to work on the forefront of additive manufacturing.
What makes your team's design different than any other design or today's current cabs?
When comparing to the industry standard cab, our design is one that has never before been possible. Current cabs will typically be constructed out of a strong material such as steel and welded together in many different steps, exhibiting high structural integrity but limiting creativity to a four-post structure. Our team utilized Topology Optimization (TO), which is a series of mathematical algorithms which was used to minimize material based on specified loading conditions within a given cab envelope. This process provided inspiration for creating a very organic and treelike cab structure, incorporating many curving features not possible by means of traditional manufacturing. We were also able to maximize visibility with gridded roofing and reduce both noise and vibration with structural air gaps.
What was the biggest challenge in designing the cab?
The biggest challenge in the design process was satisfying the safety constraints. Our original design process was wholly creative, using other industries for inspiration (impact resistant, helmet-like designs and circular helicopter-like designs) but we found that many iterations were necessary. Placing the designs in Finite Element Analysis (FEA) simulations pinpointed areas of high stress or abnormal deflections, where we would need to make small adjustments and repeat the process. We realized that we should use a more mathematical approach, which is where TO was explored. A combination of TO and creative design led to the final design, giving our team confidence that the material was distributed in the best manner to provide a safe environment for the operator.
How did this project differ from others you may have done in the past?
The majority of our projects as undergraduates have involved developing prototypes; however, our excavator cab model was a prototype in a very different sense of the word. Our past projects have focused heavily on functionality without necessarily considering aesthetics or long-term integrity. The excavator cab we ideated needed to integrate all aspects of aesthetics, safety, and functionality, which was an exciting challenge. We iterated many times upon our design to obtain a blend of non-traditional elements in the cab, along with conducting material testing to examine the behavior of carbon fiber reinforced ABS (the plastic to be used during printing) when 3D printed. Interviewing operators and speaking with experts in the construction industry gave us real-world experience in how to design an ideal cab, which is where we could finalize our design for this special project.
What was your biggest learning from this experience?
The biggest learning experience was learning you need to have a solid foundation of information on the product you're designing before the design process starts. Going into this project, the majority of our team had minimal experience with the design of construction equipment. We soon realized that the TOPS and FOPS safety requirements do not have quantitative loads that must be deflected or any specified cab structure. We had to utilize industry experts, operators, and engineers to examine why cabs have evolved to the standard four-post structure. Once we understood this structure and how it is evaluated for safety, we could then create guidelines for our own cab. Another big challenge was taking the cab design process and compressing it into such a small timeline, but our team effectively played off of everyone's strengths to collaborate in a very efficient manner.
Where do you go from here with the design?
At this point in time, we have handed our files and analysis to the CCEFP for any further refinement before printing. Our team looks forward to staying involved with the project, potentially traveling to the Oak Ridge National Laboratory facility in Tennessee to oversee the full-scale printing of the cab.
In what ways do you think technology in construction is changing our world?
As technology in construction is implemented, the world will definitely reap the benefits. Advances in manufacturing technologies as demonstrated in this project introduce the use of nontraditional materials, simplify large structure production, and significantly reduce labor. Smart technologies such as Augmented Reality (AR) or smart helmets can offer improved productivity and safety on jobsites. Other smart devices can help to identify dangerous situations and reduce risk, along with improving communication.
The Association of Equipment Manufacturers, NFPA, CCEFP, ORNL and NSF partnered with Georgia Tech and the University of Minnesota to sponsor the nationwide cab design contest.
For more information and daily news and updates, please visit http://www.conexpoconagg.com/.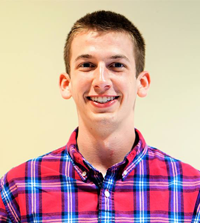 About Luke Meyers
Luke earned his degree in Mechanical Engineering at the University of Illinois in three short years. During this time, he had the opportunity to work with Professor Tonghun Lee on designing/constructing a hypersonic combustor for optical and laser diagnostics research. In his free time, he enjoys competitive running and racing motocross. He is currently considering either Product Design or Biomechanics as a research area as he transitions to the graduate MechE program at MIT.
The content & opinions in this article are the author's and do not necessarily represent the views of ManufacturingTomorrow
---
Comments (0)
This post does not have any comments. Be the first to leave a comment below.
---
Post A Comment
You must be logged in before you can post a comment. Login now.
Featured Product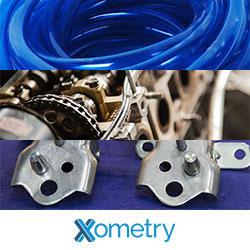 Xometry is your source for custom parts. Now, in addition to getting instant quotes on 3D Printing, CNC Machining, Sheet Metal, and Injection Molding, customers can create and send RFQs for die casting, stamping, and extrusion work to our nationwide network of pre-vetted manufacturers with just a 2D drawing. You will receive and be able to review responses from qualified shops within 7 days on an advanced web-based RFQ management platform. To learn more go directly to our site to issue and RFQ today. Stop wasting time managing RFQs through email and by phone, and start issuing RFQs at scale and in the cloud.