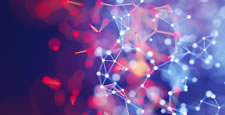 Louis Columbus┬ for CloudTech: ┬ Having attained initial results from Industry 4.0 initiatives, many manufacturers are moving forward with the advanced analytics and Big Data-related projects that are based on real-time integration between CRM, ERP, 3rd party and legacy systems. A recent┬ Price Waterhouse Coopers (PwC)┬ study of Industry 4.0 adoption,┬ Industry 4.0: Building The Digital Enterprise┬ (PDF, no opt-in, 36 pp.) found that 72% of manufacturing enterprises predict their use of data analytics will substantially improve customer relationships and customer intelligence along the product life cycle. Real-time integration enables manufacturers to more effectively serve their customers, communicate with suppliers, and manage distribution channels. Of the many innovative start-ups taking on the complex challenges of integrating cloud and on-premise systems to streamline revenue-generating business processes,┬ enosiX┬ shows potential to bridge legacy ERP and cloud-based CRM systems quickly and deliver results. There are many more potential benefits to adopting Industry 4.0 for those enterprises who choose to create and continually strengthen real-time integration links across the global operations. ┬ Cont'd...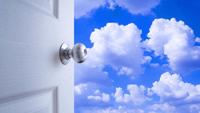 From BizCommunity: The technologies defining the 'Fourth Industrial Revolution', more commonly referred to as Industry 4.0, are being powered by cloud infrastructures. The Oracle Cloud: Opening up the Road to Industry 4.0 report has found that from robotics to artificial intelligence, businesses view the cloud as a blank canvas upon which to build their innovation strategies. [Industry 4.0: Cloud driving the rise of machines] The research investigated how companies in EMEA are managing the transition to Industry 4.0 and sheds light on which technologies they are investing in to continue succeeding in the data-driven age. The majority of businesses are currently implementing, or plan to implement new innovation strategies: • 62% have or plan to implement robotics technology • 60% have or plan to work with artificial Intelligence Most companies also recognise a cloud infrastructure is required to bring these technologies to life – 60% believe an enterprise cloud platform provides the opportunity for organisations to capitalise on innovation such as robotics and artificial intelligence. Cont'd...
Records 31 to 32 of 32
Featured Product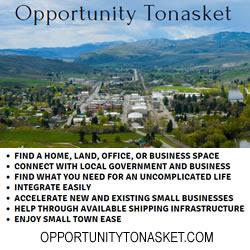 Our primary mission is to promote economic development and growth in the city of Tonasket, WA and surrounding area. This is a group of local citizens sharing a common goal. We wish to assist and promote existing businesses wishing to relocate, local businesses wishing to expand and local individuals wanting to startup a business. Preserving and enhancing the small town and rural lifestyle in a way which benefits everybody and maintains a healthy lifestyle. Opportunity Tonasket was created to be a hub for information and contacts with local city and county agencies, as well as local businesses and real estate connections. Their goal is to connect current and newly relocated individuals and businesses and "plug them in" with the best services, advice and experts in the area. Opportunity Tonasket is like a leg-up, as if one's already had a foothold in the community.