By embracing the cloud, manufacturers no longer simply collect data but instead, gain actionable insights from it. Whether its for quality improvement, sales forecasts or preventative maintenance, predictive analytics or machine learning can give manufacturers an edge over their competitors and possibly, a complete new service to sell.
Reining in on industrial automation: The benefits of cloud computing in the manufacturing industry
Johannes Petrowisch | COPA-DATA
The domestic canary isn't what most of us would consider a tool for industrial labour. But in 1988, hundreds of these birds were made redundant from their small, yet significant roles in Britain's coal mining industry. Earlier mines lacked air ventilation, which meant these ill-fated birds were favoured as the gas detectors of choice. Today, advancements in connectivity and the introduction of cloud computing are making monitoring industrial environments a lot more sophisticated. As we enter the era of the smart factory, Johannes Petrowisch, Global Partner & Business Development Manager of industrial automation software expert, COPA-DATA, discusses the benefits of cloud computing for the manufacturing industry.
Head in the clouds
In recent years, we've heard a lot about cloud computing, but its role in the manufacturing industry is not always clear. Manufacturers are not well known for investing heavily in the latest IT systems and technologies on a regular basis, so why are so many now deploying cloud computing software in their organizations?
As industrial automation becomes more intelligent and manufacturers embrace machine-to-machine (M2M) technology, cloud computing is set to become the obvious solution to store and manage the ever-growing expanse of production data. Aside from increased storage space, the cloud helps manufacturers to reduce costs, change business models, provide new services, increase agility, optimize performance and ultimately, drive profitability.
Energy data management
For industry, there are few topics as widely discussed as the European Union's Energy Efficiency Directive. However, performing a meaningful evaluation of a manufacturing facility's energy efficiency is only possible when energy consumption figures are available in a complete manner. To make sense of the copious amounts of data produced on the shop floor, many manufacturers are deploying energy data management systems (EDMS).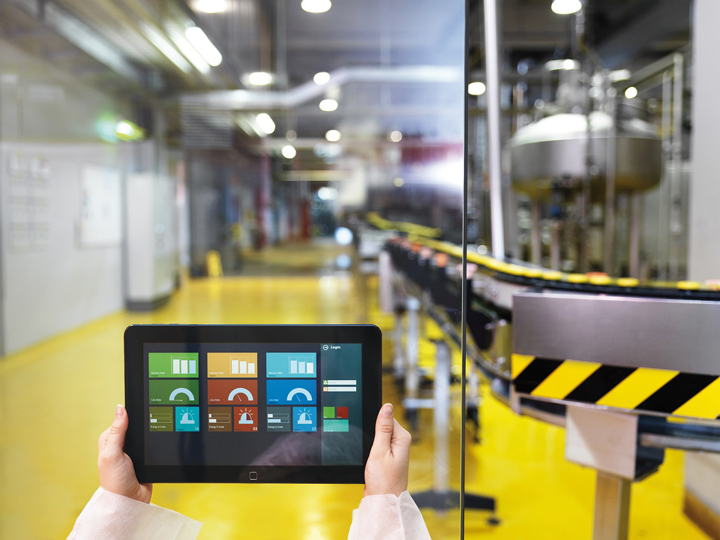 Generally, EDMS is set up locally and embedded into the existing IT infrastructure, but there are a number of different scenarios available, including moving the EDMS to the cloud, a possibility which enables company-wide analysis of energy data.
Predictive analytics
By embracing the cloud, manufacturers no longer simply collect data but instead, gain actionable insights from it. Whether it's for quality improvement, sales forecasts or preventative maintenance, predictive analytics or machine learning can give manufacturers an edge over their competitors and possibly, a complete new service to sell.
Calm before the storm
Although the benefits of moving to cloud computing are clear, that doesn't necessarily mean it's an easy decision for manufacturers to make.
For some employees, there is an inevitable fear surrounding the idea of storing production data off-premises. Although concerns about data loss, security breaches and lack of data ownership are all valid, these fears aren't as justified as they might seem.
Most cloud providers have invested heavily to ensure the infrastructure is safe and resilient to any attacks. For example, Microsoft and its cloud platform, Azure, is ISO 27001 certified and therefore provides disaster recovery as a service (DRaaS). By automating the replication of your factory data, Azure will provide a secondary data centre to act as your recovery site, meaning even in the unlikely event your data is lost, it isn't gone forever.
Above the clouds
Moving to cloud computing isn't just about moving data storage off-site. Used correctly, the cloud can enhance an organization's performance in production, efficiency and potentially, its entire business model. With so much potential, it's hard to see why any manufacturer wouldn't consider cloud computing.
The days of canaries in coal mines are long gone; today's industry is a world of calculated risks and intelligent data. To evolve effectively, manufacturers should carefully consider their needs, objectives and business goals because without taking these steps, they risk getting left behind.
About COPA-DATA
COPA-DATA is the technological leader for ergonomic and highly dynamic process solutions. The company, founded in 1987, develops the software zenon for HMI/SCADA, Dynamic Production Reporting and integrated PLC systems at its headquarters in Austria. zenon is sold through its own offices in Europe, North America and Asia, as well as partners and distributors throughout the world. Customers benefit from local contact persons and local support thanks to a decentralized corporate structure. As an independent company, COPA-DATA can act quickly and flexibly, continues to set new standards in functionality and ease of use and leads the market trends. Over 100,000 installed systems in more than 90 countries provide companies in the Food & Beverage, Energy & Infrastructure, Automotive and Pharmaceutical sectors with new scope for efficient automation.
On zenon
zenon is a software system from COPA-DATA for industrial automation and the energy industry. Machines and equipment are controlled, monitored and optimized. zenon's particular strength is open and reliable communication in heterogeneous production facilities. Open interfaces and over 300 native drivers and communication protocols support the horizontal and vertical integration. This allows for continuous implementation of the Industrial IoT and the Smart Factory. Projects with zenon are highly scalable. zenon is ergonomic, both for the engineer and for the end user. The engineering environment is flexible and can be used for a wide range of applications. The principle of "setting parameters instead of programming" helps engineers to configure projects quickly and without errors. Complex functions for comprehensive projects are supplied out-of-the-box to create intuitive and robust applications. Users can thereby contribute to increased flexibility and efficiency with zenon.
The content & opinions in this article are the author's and do not necessarily represent the views of ManufacturingTomorrow
---
Comments (0)
This post does not have any comments. Be the first to leave a comment below.
---
Post A Comment
You must be logged in before you can post a comment. Login now.
Featured Product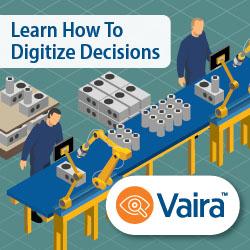 Vaira™ helps manufacturers digitize, automate, and upgrade error-prone manual processes and decisions to boost productivity and increase profits by helping humans make decisions consistent, reliable, and traceable. The camera-based solution is powered by a scalable suite of shop floor-ready apps built on proven machine vision and AI expertise for frontline manufacturing operations, with two-way integration to resource planning tools to help drive continuous analysis, insight, and improvements. Start digitizing immediately, streamlining processes customized to your unique requirements and reduce errors that lead to costs, delays, and quality concerns.