Smart manufacturing must embrace big data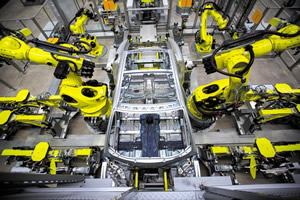 Andrew Kusiak for nature: Manufacturing is getting smart. Companies are increasingly using sensors and wireless technologies to capture data at all stages of a product's life. These range from material properties and the temperatures and vibrations of equipment to the logistics of supply chains and customer details. Truck engines beam back data on speed, fuel consumption and oil temperature to manufacturers and fleet operators. Optical scanners are used to spot defects in printed electronics circuits.
But big data is a long way from transforming manufacturing. Leading industries — computing, energy and aircraft and semiconductor manufacturing — face data gaps. Most companies do not know what to do with the data they have, let alone how to interpret them to improve their processes and products. Businesses compete and usually operate in isolation. They lack software and modelling systems to analyse data.
Yet smart manufacturing can make industry more efficient, profitable and sustainable. Minimizing the distances over which products and components are transported reduces costs — financial and environmental. Computer modelling can identify risks and pinch points. It can, for example, anticipate impacts from deliveries delayed by extreme weather, a situation that affect the electronics industry after Thailand's major floods in 2011. Similarly, predicting when a car component is likely to fail and fixing it swiftly avoids expensive recalls and litigation. In industries with low yields, such as semiconductor manufacturing, halving production errors substantially increases profits. Full Article:
Comments (0)
This post does not have any comments. Be the first to leave a comment below.
---
Post A Comment
You must be logged in before you can post a comment. Login now.
Featured Product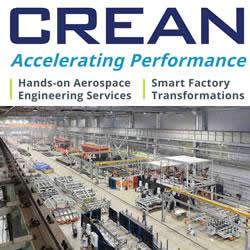 We model and analyze your current production operation by taking a System Wide approach. This will help you get to your true capacity and give you full Visibility, Insight and Control. Our program will be specially customized to your needs. We review your goals and critical drivers, look at your organization, identify your pain points and illuminate new financial opportunities. Our methodology has its roots in LEAN, Six Sigma, and Theory of Constraints but is augmented with internally developed methods specifically designed for High Mix production environments. We will optimize your resources to deliver maximum capacity. Our analysis will also take into account future growth planning.