Why 2017 is the year integration enables Industry 4.0 growth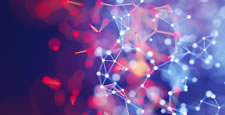 Louis Columbus for CloudTech: Having attained initial results from Industry 4.0 initiatives, many manufacturers are moving forward with the advanced analytics and Big Data-related projects that are based on real-time integration between CRM, ERP, 3rd party and legacy systems. A recent Price Waterhouse Coopers (PwC) study of Industry 4.0 adoption, Industry 4.0: Building The Digital Enterprise (PDF, no opt-in, 36 pp.) found that 72% of manufacturing enterprises predict their use of data analytics will substantially improve customer relationships and customer intelligence along the product life cycle. Real-time integration enables manufacturers to more effectively serve their customers, communicate with suppliers, and manage distribution channels. Of the many innovative start-ups taking on the complex challenges of integrating cloud and on-premise systems to streamline revenue-generating business processes, enosiX shows potential to bridge legacy ERP and cloud-based CRM systems quickly and deliver results.
There are many more potential benefits to adopting Industry 4.0 for those enterprises who choose to create and continually strengthen real-time integration links across the global operations. Cont'd...
Comments (0)
This post does not have any comments. Be the first to leave a comment below.
---
Post A Comment
You must be logged in before you can post a comment. Login now.
Featured Product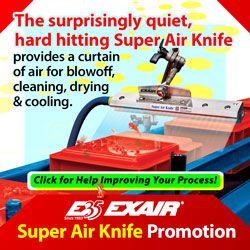 In addition to producing a cold, quiet stream of air to reduce heat buildup on machining operations, EXAIR's Cold Gun Aircoolant System™ has also met the rigorous safety, health, and environmental standards of the European Union in order to attain the CE mark. The Cold Gun is a low cost alternative to expensive mist systems. It eliminates the ongoing costs associated with the purchase, filtration and disposal of liquid coolants. In addition, there are no worker related health problems resulting from breathing airborne coolants or slipping on wet shop floors. The Cold Gun Aircoolant System incorporates a stainless steel vortex tube to convert an ordinary supply of compressed air into a cold 20°F (-7°C) air stream at one end and a hot exhaust at the other. There are no moving parts to wear out. The Cold Gun now features an improved muffler on the hot air exhaust to reduce the noise level to a quiet 70 dBA.