Why 2017 is the year integration enables Industry 4.0 growth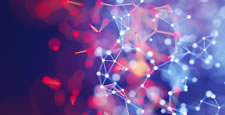 Louis Columbus for CloudTech: Having attained initial results from Industry 4.0 initiatives, many manufacturers are moving forward with the advanced analytics and Big Data-related projects that are based on real-time integration between CRM, ERP, 3rd party and legacy systems. A recent Price Waterhouse Coopers (PwC) study of Industry 4.0 adoption, Industry 4.0: Building The Digital Enterprise (PDF, no opt-in, 36 pp.) found that 72% of manufacturing enterprises predict their use of data analytics will substantially improve customer relationships and customer intelligence along the product life cycle. Real-time integration enables manufacturers to more effectively serve their customers, communicate with suppliers, and manage distribution channels. Of the many innovative start-ups taking on the complex challenges of integrating cloud and on-premise systems to streamline revenue-generating business processes, enosiX shows potential to bridge legacy ERP and cloud-based CRM systems quickly and deliver results.
There are many more potential benefits to adopting Industry 4.0 for those enterprises who choose to create and continually strengthen real-time integration links across the global operations. Cont'd...
Comments (0)
This post does not have any comments. Be the first to leave a comment below.
---
Post A Comment
You must be logged in before you can post a comment. Login now.
Featured Product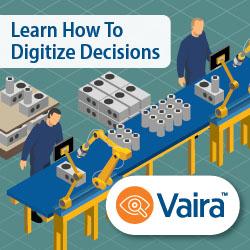 A unique distillery uses Pleora's Visual Inspection System to maintain brand quality standards and reduce errors that increase operating costs and slow production. To help ensure brand consistency, the distillery uses Pleora's AI-based Visual Inspection System to add decision-support for manual labelling processes. The camera-based system integrates pre-packaged AI plug-ins that are easily trained on a customer's unique requirements to visually highlight product differences and deviations for operators and inspectors on a display. The distillery trained the Image Compare plug-in to identify key brand elements on the bottle, with a real-time on-screen image overlay then guiding operators as they manually place the emblem. In addition, the system can be used as a training tool to teach new employees on brand quality standards.