Pedro Hernandez for Datamation:  The Internet of Things (IoT) is expected to have a major, efficiency- and productivity-enhancing impact on how manufacturers and other companies in industrial settings conduct businesses. A new forecast from market research firm Technavio paints a rosy picture for IT vendors that specialize in industrial IoT. According to the analyst group, the market for industrial IoT software and services will reach nearly $132 in 2020. Between now and then, the market will expand at a compound annual growth rate (CAGR) of 7 percent. In terms of demand, Technavio has identified the Asia-Pacific (APAC) region as the largest market for industrial IoT. Last year, the industrial IoT market generated $38 billion in sales in the region, a number that will reach $54 billion in 2020. APAC countries are investing heavily, including South Korea, which plans to pour over $3.6 billion into the IoT by 2020.  Cont'd...
Kitchen maker Nobilia has rolled out IoT and automation systems in its German factories to enable real-time tracking of furniture as it progresses through the manufacturing process. The company, which has distribution in Australia, is using Beckhoff automation technology that is powered by Intel processors. A barcode that is attached to furniture is encoded with details including processing steps, components required to be added to complete it, and logistics information such as where the finished product is to be delivered. "Each processing machine scans the barcode and retrieves the associated machining data from a central database. Data connecting the whole factory together makes it possible to produce 2700 kitchens daily," Intel said in a blog post. "Through real-time tracking enabled by Intel IoT technologies, Nobilia knows exactly where each part is in the production process at any time. "If one of the manufacturing lines shuts down, parts are automatically rerouted to another line."
Records 121 to 122 of 122
Featured Product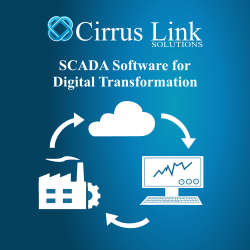 Cirrus Link provides a modular approach to building Enterprise-Class IIOT/SCADA/MES applications delivering a superior OT solution and enabling your enterprise to connect OT data to IT services for big data analytics. CTO Arlen Nipper, co-inventor of MQTT, forged a relationship with Inductive Automation to bring our software together for the ultimate IIoT solution. The Cirrus Link modules offer complete functions such as MQTT enablement, data delivery to the cloud, electronic flow measurement, and more. These software modules transmit data from the field via MQTT, with options to launch an MQTT server in the cloud or on premise and connecting OT data to industrial and business applications. The Cirrus Link IIoT modules for Ignition empower organizations to create one streamlined pipeline for all their IIoT data.