10 Ways Machine Learning Is Revolutionizing Manufacturing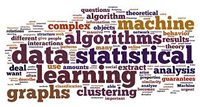 Louis Columbus for Forbes: Every manufacturer has the potential to integrate machine learning into their operations and become more competitive by gaining predictive insights into production.
Machine learning's core technologies align well with the complex problems manufacturers face daily. From striving to keep supply chains operating efficiently to producing customized, built- to-order products on time, machine learning algorithms have the potential to bring greater predictive accuracy to every phase of production. Many of the algorithms being developed are iterative, designed to learn continually and seek optimized outcomes. These algorithms iterate in milliseconds, enabling manufacturers to seek optimized outcomes in minutes versus months.
The ten ways machine learning is revolutionizing manufacturing include the following:
Comments (0)
This post does not have any comments. Be the first to leave a comment below.
---
Post A Comment
You must be logged in before you can post a comment. Login now.
Featured Product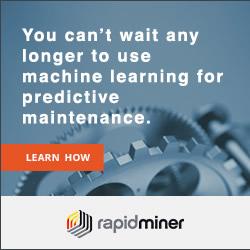 RapidMiner offers a data science platform that's built to enable people of all skill levels across the enterprise to quickly build and operate AI solutions to drive hard ROI for their organizations. Many data science tools are built to create accurate models, but cannot help manage the models into production, where they can have an impact. The platform covers the full lifecycle of the AI production process from data exploration and data prep to model building, model deployment and model operations. RapidMiner can help with a wealth of manufacturing use cases, like designing smart products, running smart factories, forecasting demand, ensuring quality, reducing production downtime, and managing supply chain risk.