How We Can Inspire Our New Generation Into Engineering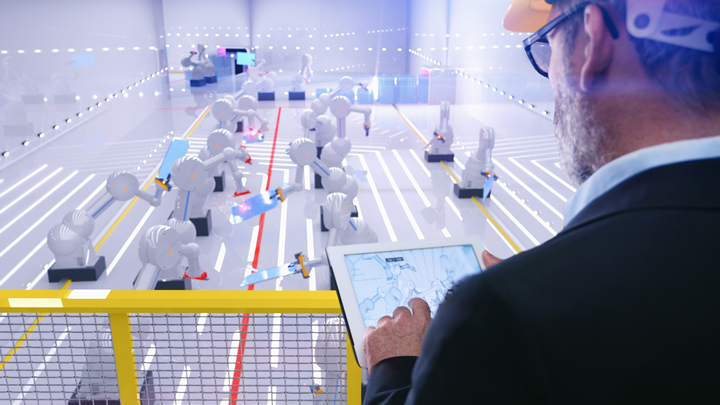 It's no secret that the engineering sector is experiencing a shortage of workers. In fact, research shows that the industry will need to train and employ around 200,000 people by 2024 to fill the gap.
Here, we'll explore how your business can inspire students and professionals to become the engineers of tomorrow.
Inspiring young people into engineering
First and foremost, your business can focus on encouraging young people into engineering, whether they're secondary-school leavers or graduates seeking roles within the industry.
Partnering with educational institutions
In order to do this, your business should consider partnering with educational institutions to inspire people before they enter higher education. One way you can do this is by offering career events in secondary schools. These events enlighten young people about the inner workings of the industry, such as using complex building design software that they would not have previously come into contact with.
As well as this, you can make graduate programmes available to those leaving university. Multiple institutions are willing to partner with reputable businesses, such as how Teesside University and ITS Ltd, a specialist automation systems developer, came together in an effort to tackle industry staff shortages within the North East of England.
Offering worthwhile apprenticeships
Your business can also offer engineering apprenticeships for school leavers. These can train people interested in an engineering career even if they don't want to attend university. The benefits of these for students are endless, from being able to work alongside professionals within the engineering industry to prioritising 20% of their time to training and studying.
Engineering apprenticeships, as well as other industry placements, are also available to seasoned workers as long as they're over the age of 16. This approach could be critical to rebuilding the workforce, especially considering that 71% of engineering employers who are experiencing difficulties filling employment positions claim the issue lies with a lack of engineering or technical skills in the talent pool.
Graduate schemes
As well as this, your business can offer graduate programmes. These are a great way to connect with emerging talent in the industry, especially while the engineering sector is experiencing a shortage of skilled workers.
Graduate programmes are beneficial for both employers and employees. It is an attractive route for people wanting to break into the engineering industry, with research showing that the average salary for graduate engineering programmes is £28,000 in the UK. On the other hand, they are a great way for businesses to employ and nurture new talent while they can.
Recruiting professionals into engineering
On the other hand, your business can help to solve the shortage of skilled workers by focusing on training and retaining professionals.
Back-to-work schemes
It's not uncommon for people to take a break from their careers. This might be to upskill in other areas or to prioritise personal issues such as caring for family members. While common, it may be difficult for people to return to the workplace after this break.
In fact, this is also an issue within the engineering sector. Research shows that 40% of women who choose to take a prolonged break from their career in STEM to care for their children feel there are barriers to returning to their careers.
To tackle this and encourage people to return to their STEM jobs, including engineering jobs, businesses can offer back-to-work schemes. These are common practices around the nation, as companies run 12-week paid return schemes or training schemes to potential workers.
Improving company culture
It's no secret that multiple businesses across the nation are struggling to retain their staff. The engineering sector is also experiencing this hardship, with research discovering that 32% of engineering workers left companies due to their employer's company culture. The logical solution, therefore, would be to improve company culture wherever possible.
Your engineering company can boost company culture in a number of ways. This can come in the form of employee recognition, social events, hybrid working schemes, or employee rewards. The trick is to have fun while doing it!
Career progression
Career progression is an attractive selling point in any career. No one wants to feel like they are stuck in the same position or same level for too long. This can become monotonous, possibly leading to your employees leaving their for another.
In fact, according to research, 86% of workers within engineering, as well as architecture and building industries, are eager to learn new work skills. And 28% believe career progression is one of the most important goals of their professional careers.
To ensure your employees feel fulfilled in their role, your business can create career progression plans. This can be something like offering educational courses that will continue to challenge their knowledge and work as a method of upskilling.
While it may take time and resources, there is hope that the industry will be able to fill the skills shortage in time. If, in this case, businesses do their part and encourage people – both school leavers and current employees – to become engineers.
Sources
https://www.crooton.com/2022/02/22/what-is-the-future-of-recruitment-in-the-engineering-sector/
https://educationhub.blog.gov.uk/2021/02/11/women-in-stem-week-2021-how-were-empowering-the-next-generation/
https://www.mazakeu.co.uk/inspiring-the-next-generation/
https://www.tees.ac.uk/schools/scedt/news_story.cfm?story_id=7914
https://www.gov.uk/employing-an-apprentice
https://pwemag.co.uk/news/fullstory.php/aid/4928/Engineering_skills_crisis_prompts_calls_for_urgent_government_action.html
https://uk.talent.com/salary?job=Engineering+Graduate+Programme
https://employernews.co.uk/news/recruitment-bias-preventing-talented-engineers-from-returning-to-work-after-a-career-break/
https://engineering-jobs.theiet.org/article/returning-to-your-engineering-career
https://www.fenews.co.uk/employability/the-engineering-sector-has-trouble-retaining-staff-heres-why-your-workers-need-regular-training-and-motivation/
Comments (0)
This post does not have any comments. Be the first to leave a comment below.
---
Post A Comment
You must be logged in before you can post a comment. Login now.
Featured Product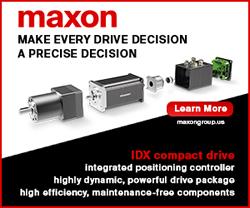 The compact brushless EC-i motor combined with an EPOS4 positioning controller delivers a highly dynamic, powerful drive package with field-oriented control (FOC), high efficiency, and maintenance-free components in a high-quality industrial housing. The maxon IDX drives are suitable for use across the entire speed range (from standstill to maximum speed) and have an extremely high overload capability. Together with a positioning controller, the integrated sensor (single turn) enables absolute positioning.