How Will Labor Shortages Impact Metal Fabrication in 2022?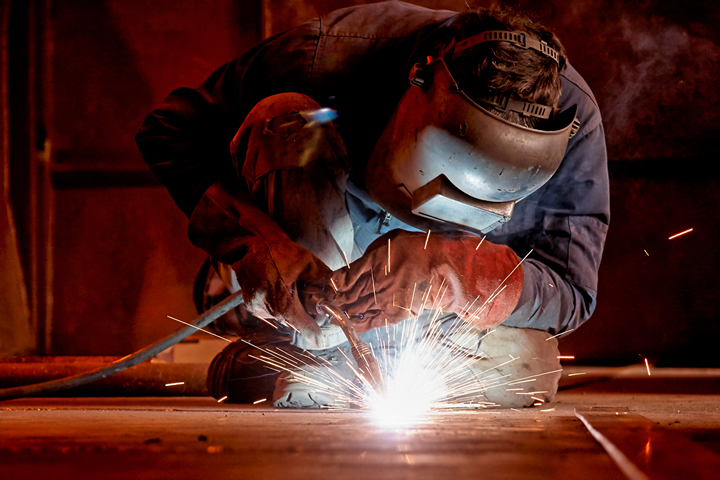 Today's society faces skills shortages in many essential areas, and metal fabrication is one of them. The reasons are not easy to pinpoint. One issue is that many experienced workers are close to retirement age, and there are not enough younger people to replace them. Relatedly, it takes a while for knowledge transfer to happen.
Another concern is that younger people may not immediately consider working in metal fabrication jobs. That's especially true if they perceive them as dirty or dangerous or if family members or peers push them toward other options.
The American Welding Society estimates a 400,000-worker shortage by 2024. Monica Pfarr, executive director of the American Welding Society Foundation, pointed to the multifaceted nature of the issue, saying, "The urgent need for more welders and higher skill levels among welding personnel is widely known and accepted in the U.S. manufacturing industry. However, this need is not so widely recognized among graduating secondary school students, their parents and others, such as career counselors who influence career choices."
Companies Getting Creative With Hiring Methods
Getting training to work in the metal fabrication industry is the first step. However, many people feel hesitant to enroll without knowing they'll get jobs afterward.
W International, a metal fabricator in Goose Creek, South Carolina, solved that issue by launching a new training program that guarantees jobs for its graduates. The first group of several dozen participants started in October 2021. However, by early December 2021, hundreds of other interested people were already on a waiting list.
During the eight-week, 240-hour process, people learn welding, forklift operations, handling and more. Passing the program guarantees someone a job with benefits from W International. The company also targets people who are currently unemployed and those with no previous experience in metal fabrication.
Michelle Fowler, the company's chief administrative officer, commented about the program, saying, "At W International, we know our greatest strengths come from the people that make up our team. W International is committed to cultivating and preserving a culture of diversity and inclusion. We are able to grow, learn and accomplish better together."
W International's facility for training new workers will also target those already in the field and want opportunities to expand their skills and advance their careers. Solving the skills shortage requires company representatives to explore overcoming the barriers that could otherwise make people disinterested in metal fabrication or believe they lack the needed abilities. This example shows what's possible and could encourage other companies to follow suit.
More Difficult to Fill Teaching Positions for Skilled Trades
A pervasive skills shortage can also impact the people who need to find professionals to teach learners. That's typically because the individuals with the necessary skills have more flexibility to survey the job market and prioritize the opportunities that pay the most or offer attractive benefits. Education roles are not always the most lucrative.
Scott Williams is the president of Kentucky's Owensboro Community & Technical College. He said his institution has encountered challenges finding people to teach the skilled trades and technical subjects, including welding.
Williams confirmed that since people with skills like metal fabrication are so in demand, they can be pickier about where they want to work. He also admitted that the education sector has more limitations in what it can pay people, so candidates can often get paid more by working in the welding field rather than teaching a course.
He also said this is not a new problem but a continuing one. The difficulties began before the COVID-19 pandemic, and the global health crisis only exacerbated matters.
If this problem becomes widespread across the country, it could affect people interested in learning metal fabrication skills. Some students may find that the educational facilities near them don't offer these classes in 2022 or that the class sizes are smaller due to the instructor shortage, making them less accessible.
Closing the Skills Gap With Collaborative Robots
People don't always recognize how much metal fabrication is essential to the products they use every day. During automobile manufacturing, steering wheels are fabricated around a metal armature, typically made from magnesium or aluminum. The agriculture and medical sectors are highly dependent on metal fabrication, too.
A report from the Organization for Economic Cooperation and Development (OECD) noted that the United States is at risk for a significant and measurable industry impact from the worker shortage soon. However, technological advances could help. One example is a collaborative robot (cobot) welding tool from Vectis Automation. The company has a heavy-duty, water-cooled welding configuration to use with it when needed.
Josh Pawley, vice president of business development and a founding partner of the company, explained, "The idea behind it is that it allows you to match the tool with the work you do. Our standard-duty air-cooled system is good for a lot of lighter jobs, anything from 16 gauge to 3/8 inch, depending on duty cycles."
He continued, "The incremental cost to go up to the heavy-duty package isn't drastic, and it can do everything the smaller welder can do, so this is a good way to future-proof your investment." Pawley also discussed training the cobot. He said, "Teaching a single-pass weld, teaching point to point, plotting out a path, whether it's linear or a circle or compound pass, is relatively straightforward. You teach the robot that, and it just repeats it in production."
Pawley clarified, "But for multipass welds, we wanted to develop a system that didn't require you to reteach the pass each time. The software allows you to teach the offset simply by moving the cobot to where you want the next pass. Once you have those offsets saved, just like a welding library, you create an offset library."
Ongoing Education May Become More of a Priority
Dealing with the metal fabrication skills shortage requires more than giving people the foundational know-how they need to get started in the industry. Individuals have numerous paths they could take after getting the basic skills. They might focus on metal cabinetry, aircraft manufacturing or working with sheet metal, to name a few.
Regardless of someone's metal fabrication specialization, some skills are required in all cases. People need the ability to conceptualize 3D objects. They'll also need an understanding of math and to know how to read blueprints. Metal fabricators must understand which tools to use for certain tasks, too.
Most metal fabrication skills get sharper with practice. Thus, companies may devote more resources to education throughout employees' time in their roles rather than primarily when they first get hired. Alternatively, there may be greater efforts to let people expand their skills into other areas as they get more experienced.
No Single Solution
There's no doubt that the metal fabrication skills shortage is a problem. However, there's no universal way to solve it. Affected companies will need to take numerous approaches now and in the future.
Comments (0)
This post does not have any comments. Be the first to leave a comment below.
---
Post A Comment
You must be logged in before you can post a comment. Login now.
Featured Product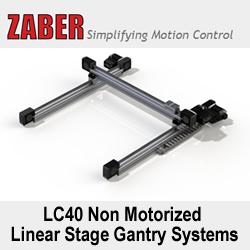 A Zaber gantry kit comes with everything you need to build a customized XY gantry system or XYZ gantry system. These gantry systems feature coordinated multi-axis motion, plug-and-play operation, easy integration with end-effector options, and built-in IO and E-Stop capabilities. An intuitive ASCII interface allows the user to easily communicate with the gantry systems using our free software, either Zaber Motion Library with APIs for several popular languages or Zaber Console. Third party terminal programs that can communicate over a serial port can also be used.