Michigan Economic Development Corp. (MEDC) Starts Preparing Companies for the Future of Manufacturing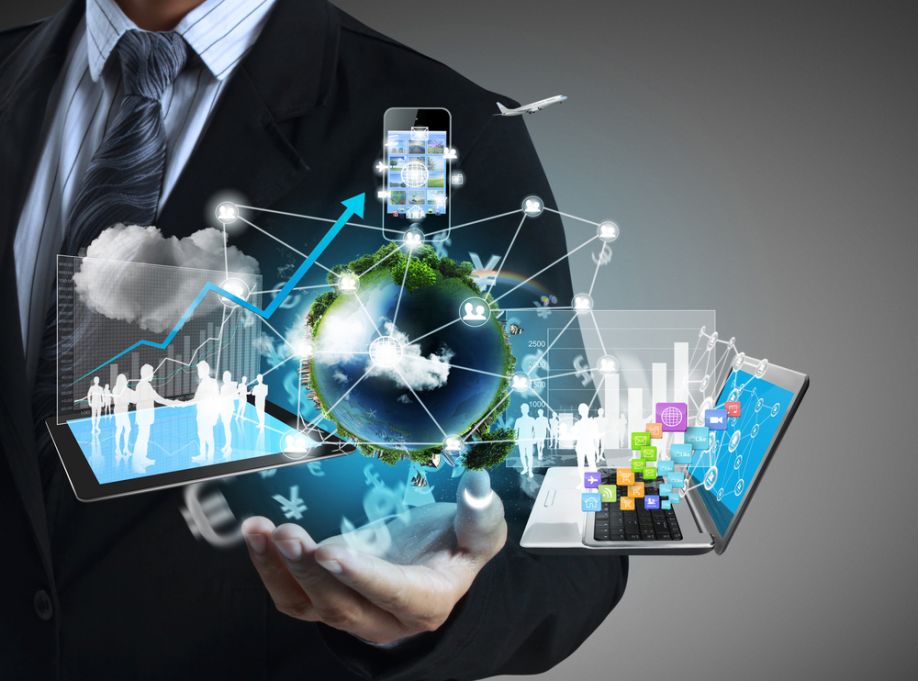 Manufacturing will always be essential, but that doesn't mean it will remain unchanged over time. The industry is on the verge of a substantial technology-driven shift, and companies that don't adapt may quickly fall behind. The Michigan Economic Development Corp. (MEDC) is trying to help manufacturers embrace that change.
Michigan's manufacturing sector is crucial to its economy. It accounts for nearly 20% of the total output in the state, generating $102.35 billion and employing 631,000 people. Here's what MEDC is doing to ensure this critical part of the economy maintains growth into the future.
Industry 4.0 Awareness Campaigns
The future of manufacturing lies with Industry 4.0, so these technologies are a focus for MEDC's future-proofing initiatives. To make sure smaller manufacturers don't miss out on this movement, MEDC has started a massive Industry 4.0 awareness campaign. The effort aims to ensure at least 50% of Michigan manufacturers are prepared to adopt this tech by 2025.
Implementing Industry 4.0 methods and tools starts with awareness. If businesses don't understand these technologies and their benefits, they can't successfully integrate them into their processes. That's why MEDC's readiness campaign provides Industry 4.0 outreach and education for small and medium-sized manufacturers.
This initiative includes a $1 million in-state advertising campaign for Industry 4.0 awareness. MEDC is also partnering with technology nonprofit Automation Alley to help manufacturers understand these technologies and plan their eventual implementation.
Industry 4.0 Technical Assistance and Funding
MEDC is also offering technical assistance to manufacturers. Many businesses may be interested in what these technologies offer but lack the experience to implement them successfully. To address that, MEDC's partnership with Automation Alley also includes interactive training courses.
These smaller manufacturers will better understand Industry 4.0 technologies' needs and uses as they gain hands-on experience. They can then see how to integrate them into their workflows more effectively. When the time comes to upgrade their facilities, they can do so with minimal experimentation and risk.
Of course, technological disruption also comes with high costs. When the EPA implemented tighter environmental controls for car batteries, it required a $600 million investment in manufacturing facilities. Similar expenses apply to Industry 4.0, so MEDC authorized up to $2 million in grant funding.
Worker Reskilling Programs
Implementing new technologies is only part of the disruption that Industry 4.0 will bring. MEDC has recognized that workforce needs will change as manufacturers automate further. Automation will impact nearly 42% of Michigan's labor force, potentially leading to simultaneous job loss and talent shortages.
Some manual jobs will disappear with Industry 4.0, and others requiring different skill sets will emerge. MEDC is helping Michigan manufacturers minimize disruption in this area by helping reskill their workforce. By communicating with local manufacturers and offering training sessions, the organization hopes to implement retraining programs to create an Industry 4.0-ready workforce.
This retraining initiative is an often-overlooked aspect of innovation. While technology generally creates more jobs than it takes, this shift is rarely even. Reskilling current workers will help manufacturers avoid layoffs and issues finding top technical talent.
Funding Small Businesses
Another part of MEDC's push to modernize the Michigan manufacturing sector is to support small businesses. The organization distributed $48.8 million in 2021 to small businesses, helping 561 companies start and creating 4,144 jobs. While not all this funding has gone to the manufacturing sector, much of it has.
Smaller companies account for the majority of manufacturing output in Michigan. The state is home to more than 11,000 manufacturing firms, and small businesses are responsible for 89% of its manufacturing exports. If these organizations fall short, the state's manufacturing sector can't survive the shift to Industry 4.0.
MEDC equips Michigan's manufacturing industry to embrace Industry 4.0 technologies by funding small businesses. This crucial part of the economy can transition into a tech-driven future more easily and keep manufacturing within the state.
Attracting Foreign Direct Investment
MEDC has also looked to bring more international business to Michigan to further this local economic growth. The state is a leader in foreign direct investment (FDI), which is responsible for much of its manufacturing growth. International companies employ 202,300 manufacturing workers in the state.
Michigan has always been a center of international trade. Detroit's Eastern Market is one of the oldest year-long public markets in the country. Keeping this history going by enticing more businesses to invest in Michigan helps sustain its thriving manufacturing sector, equipping it for the future.
FDI brings in capital for technology investment that some manufacturers may not have otherwise. Collaborating with international companies also brings diverse viewpoints into the industry, spurring further innovation. That will be crucial as Industry 4.0 takes hold of the broader manufacturing industry.
Remaining Obstacles
Despite MEDC's impressive investments in the future of manufacturing, some obstacles remain for the state's manufacturers. One of the most substantial challenges with any Industry 4.0 initiative is cybersecurity. Some companies aren't used to being vulnerable to hackers, but as they introduce more digital technologies, they become more valuable targets, often without realizing it.
The fact that small companies account for much of Michigan's manufacturing compounds this issue. Studies show that 83% of small and medium businesses cannot financially recover from a cyberattack, yet 43% have no cybersecurity plan in place. If MEDC's efforts do not also equip small manufacturers with cybersecurity training and tools, Industry 4.0 may bring more risks than rewards.
It's also hard to predict how the workforce will react to increasing automation. While reskilling initiatives can ensure workers don't lose their jobs, many may quit before then in fear or misunderstanding of the situation. Manufacturers may find it difficult to find and retain talent amid this shift.
How MEDC's investments in manufacturing work in the long run remains uncertain. The organization and its partners must realize these challenges in Industry 4.0 initiatives and adapt to overcome them. These issues may not entirely counteract the work MEDC has done, but they deserve attention.
The Future of Manufacturing Looks Bright
Overall, MEDC's work in preparing Michigan manufacturers for Industry 4.0 is impressive. These programs and investments show how making a successful transition into the future may require broader collaboration and public-private partnerships. As more areas address lingering challenges, the shift to Industry 4.0 will become easier.
Industry 4.0 holds many benefits, but embracing it is often far from straightforward. If these programs can adapt to the remaining obstacles, they can help manufacturers navigate these complex considerations and drive future success.
Comments (0)
This post does not have any comments. Be the first to leave a comment below.
---
Post A Comment
You must be logged in before you can post a comment. Login now.
Featured Product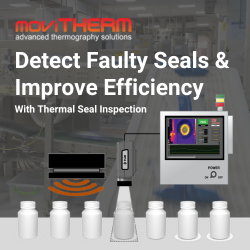 MoviTHERM's Thermal Seal Inspection (TSI) solution provides precise and reliable detection of defects in a variety of packaging types, including pouches, bags, blister packs, bottle caps, and more. By detecting defects in your packages, the TSI solution helps increase efficiency in your production line and ensures top-quality packaging is delivered to your customers every time. With state-of-the-art technology and an experienced team, MoviTHERM is dedicated to delivering accurate inspection solutions and peace of mind to its clients. Contact MoviTHERM today to learn more about their thermal seal inspection solution.