How Does IoT in Manufacturing Drive Employee Productivity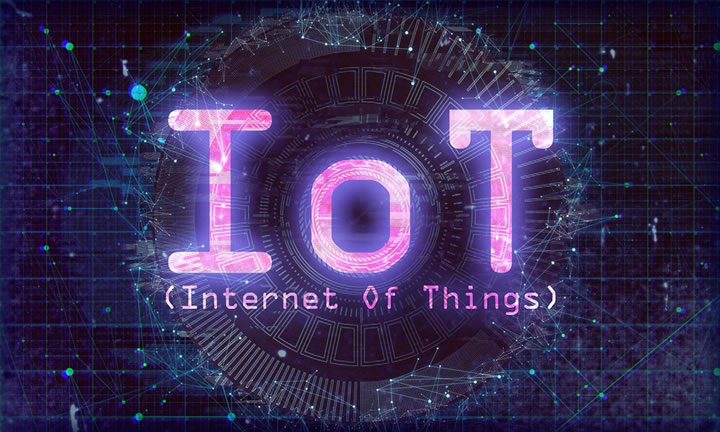 The confluence of IoT and manufacturing can bring terrific results with respect to business performance and employee productivity. According to a report by Gartner, Forecast: Internet of Things — Endpoints and Associated Services, Worldwide, 2017, IoT connected devices are expected to witness a threefold surge, up to 43 billion by 2023, since 2018.
More devices mean more data and more information. But there is a catch! Data in itself is not helpful until used in the right context. In order to gain that context, you must ask the right questions from the data. Also, only a specific set of data can answer your particular questions.
This gives us two things in hand; first that data should be relevant and meaningful and second, data should be used in the right context. If we apply that approach in manufacturing, we see how helpful is IoT data in enabling operations managers to unlock the full potential of their teams.
Data-driven Performance Profile of Maintenance Service Technicians
IoT data can be used not just for the tracking the efficiency and performance of machines but also of employees. For instance, CMMS solution which is used for the IoT data collection purposes can be integrated with field service management software to track and monitor maintenance service technicians' activities.
This way you get to see which technician has resolved the issue at what time and using which tools. Software with powerful dashboard can lead you to create a performance profile with accurate details of:
No. of maintenance issues resolved by the individual field service technicians
Total time taken to resolve the maintenance issue
Validation done by the inspection team
When you have such data in hand, you get a clear picture of efficiency levels of every maintenance professionals in the team. Based on the details, you can reward and compensate your top performers and provide skill development training to average and low performers.
Increase Scheduling Accuracy
Using computerized maintenance management software to process IoT data enhances your ability to understand your machines better. You can engage in large-scale monitoring of machines and use real-time analytics to check the performance levels. This will provide information on which machine requires frequent maintenance and which field service technician requires most training on certain aspects of maintenance.
With a simple mix and match, you can plan resource allocation for the maintenance tasks and cherry-pick field service technicians for a specific job. The approach will streamline your MRO functions by increasing scheduling accuracy.
Enhance Collaboration and Communication Within the Team
The ability to use underlying technologies along with IoT such as artificial intelligence, machine learning, Cloud, and mobile-based solutions such as a field service management system can enhance collaboration and communication within the team in real-time.
Technicians can access knowledge-base anytime, anywhere to resolve their issues. They can share machine uptime, downtime, and maintenance related information with others members in the team in real-time. Even, through online streaming media capabilities, skilled field service technicians can guide the semi-skilled members to resolve the maintenance issue.
Putting it all together
IoT technologies can help you hit the nail on the head as you get the visibility into your MRO functions. You can track and monitor your team activities in order to identify the red flags and cement the productivity gaps. IoT data also helps you in bringing transparency into the processes and plan your resource allocation to maximize performance levels and cost-effectiveness.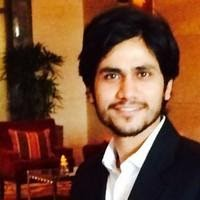 About Author: Bhupendra Choudhary is the business head of FieldCircle, a leading field service app/software provider company. He specializes in providing business solutions to companies and businesses in field sales and field service domain.
Comments (0)
This post does not have any comments. Be the first to leave a comment below.
---
Post A Comment
You must be logged in before you can post a comment. Login now.
Featured Product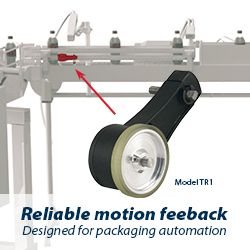 The Model TR1 Tru-Trac® linear measurement solution is a versatile option for tracking velocity, position, or distance over a wide variety of surfaces. An integrated encoder, measuring wheel, and spring-loaded torsion arm in one, compact unit, the Model TR1 is easy to install. The spring-loaded torsion arm offers adjustable torsion load, allowing the Model TR1 to be mounted in almost any orientation - even upside-down. The threaded shaft on the pivot axis is field reversible, providing mounting access from either side. With operating speeds up to 3000 feet per minute, a wide variety of configuration options - including multiple wheel material options - and a housing made from a durable, conductive composite material that minimizes static buildup, the Model TR1 Tru-Trac® is the ideal solution for countless applications.