Trends in IoT Manufacturing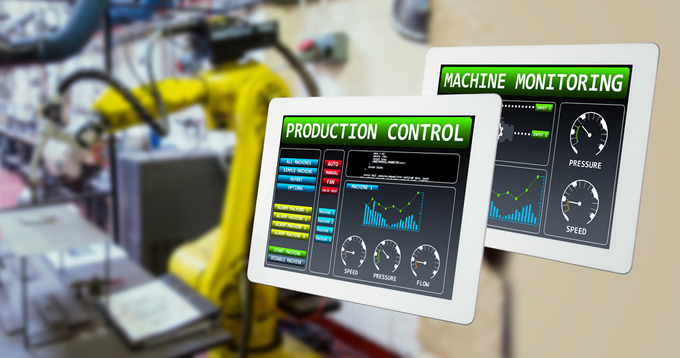 The overall use of IoT in the manufacturing sector has revolutionized the manufacturing industry by introducing smart sensors and advanced networking technology. The IoT ecosystem connects heterogeneous processes, personnel, resources, devices, sensors, robotics, heavy machineries, and business procedures in a cohesive way to attain optimum resource usage and enhance the productivity of business processes. In any manufacturing environment, the technologies and devices used to perform everyday tasks vary as per the application, department, laboratory, floor, and building. This is especially true for the environmental and temperature monitoring of the manufacturing environments for some specific applications. The infrastructure required for manufacturing activities is huge and varies according to the industry requirements. IoT devices and control systems are widely used for tracking assets and monitoring the manufacturing tools to obtain and share real-time information, as the finished goods make their way down the production line. In many organizations, streaming the data from manufacturing machines, industrial equipment, pipelines, and other remote devices connected to the IoT creates a massive glut of operational data, which can be analyzed and used for the centralized monitoring of the manufacturing infrastructure.
Centralized monitoring of the manufacturing processes in the automotive industry is executed using indoor location systems. In this system, process operators, manufacturing equipment, and supporting parts are located with the help of radio communication systems. The radio transceiver is arranged in a network of active and passive radio receivers placed on personnel, equipment, or parts. Based on the radio triangulation method, the location of all the resources and parts involved in the manufacturing process is determined. The IoT devices used in the transceivers communicate with each other with the help of routers, switches, and other networking devices. IoT devices are being widely used for the implementation of predictive maintenance, which plays a significant role in managing the high-valued factory equipment. The predictive maintenance technique is designed to determine the condition of the in-service manufacturing equipment to predict when maintenance should be performed. This approach promises more cost savings over routine or time-based preventive maintenance, as tasks are performed only when required. Predictive maintenance is also used to evaluate the equipment condition and utilize non-destructive testing technologies, such as infrared, partial discharge and airborne ultrasonic corona detection, vibration analysis, sound level measurements, oil analysis, and other specific online tests.
Over the years, various communication technologies have advanced from hypothetical observations to readily-applied sciences that play a major role in many aspects of the modern life. These technologies include Wi-Fi, Bluetooth, ZigBee, Z-Wave, Insteon, and Digital Enhanced Cordless Telecommunications (DECT). Peer-to-peer solutions, such as AllSeen and Universal Plug and Play (UPnP), are also witnessing accelerated development, and they enable direct device-to-device communication. The growing number of wireless technologies now facilitates communication among devices. This increase in connectivity is expected to lead to a larger base of individuals interested in purchasing IoT devices. High-speed network connectivity has created many new options for organizations across industry verticals. The advancement in the high-speed wireless network technology and the growing number of devices enabled with this technology are increasing rapidly.
Long-term evolution (LTE) is a modern, high-speed wireless communications standard for the mobile phones and data terminals, which supports 4G services. It is easily deployed and optimizes the network connectivity by using separate radio links for the device-to-tower uplink and tower-to-device downlink. LTE is important, as it enables the more efficient use of the ever-limited spectrum available to connect low-power IoT devices with back-end systems. Additionally, the introduction and evolution of internet protocol version 6 (IPv6) are expected to drive the demand for connected technologies in organizations. The deployment of the IPv6 addresses would have a positive impact on IoT-connected devices. IPv6 also makes the management of networks easier, due to auto-pattern capabilities and provides advanced security and privacy measures.
Comments (0)
This post does not have any comments. Be the first to leave a comment below.
---
Post A Comment
You must be logged in before you can post a comment. Login now.
Featured Product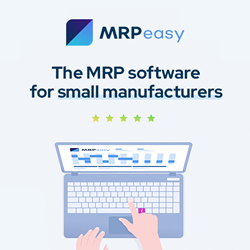 Always know what you have in stock and what you'll need to fulfill orders. Never forget to order parts on time or fail to notice a late delivery from your vendor. Easily create manufacturing orders and schedule them automatically according to resource availability or delivery deadline. Generate accurate cost and lead time estimates and provide customers with quick quotes. Receive notifications when orders are late or inventory levels reach a critical point. Ensure seamless communication between sales, production, warehousing, procurement, administration, and finance. Integrate with popular accounting, CRM, and e-commerce apps. MRPeasy is an ERP software for small manufacturers that gives you all that and more. Our users report a 54% average improvement in the overall performance of their business and a 42% increase in on-time deliveries. Try for free, no credit card needed.