Leading manufacturing marketplace provides $50 to every US-based customer to make custom parts
Xometry, the US's largest manufacturing marketplace, announced today the launch of the Xometry US Manufacturing Stimulus Plan. The plan will provide $50 credits in the accounts of every one of Xometry's existing US customers to use to make parts with Xometry's thousands of manufacturing partners through August 31, 2020. The stimulus credits can be used to make custom parts using any processes Xometry offers, including CNC machining, 3D printing, injection molding, and sheet metal fabrication.

"As the US begins to reopen, we want to make it easier for designers and engineers to get back to building their ideas and growing our economy," said Randy Altschuler, Xometry's Co-Founder and CEO. "The Xometry Stimulus Plan will help our customers get their projects going again and will also provide even more jobs and revenue for our small and medium-sized manufacturing partners here in the US. We're investing in our customers, our partners, and US manufacturing."
Xometry's online manufacturing platform makes it easy for designers from start-ups to Fortune 100 companies to simply upload a CAD file and get an instant quote for their custom parts. Xometry works with a wide range of industries including medical, aerospace, automotive, technology and other industries. During the past several months, Xometry has helped customers make a range of Covid-related projects including ventilator parts, facemasks, temperature diagnostic devices and more.
About Xometry
Xometry is the largest marketplace for custom manufacturing, connecting customers with optimal manufacturing solutions through proprietary AI algorithms. Xometry provides on-demand manufacturing and industrial supply materials to a diverse customer base, ranging from startups to Fortune 100 companies. Our network of thousands of partner manufacturing facilities enables us to maintain consistently fast lead times while offering a broad array of capabilities, including CNC machining, 3D printing, sheet metal fabrication, injection molding, finishing services, and urethane casting. Xometry's customers include BMW, Dell Technologies, General Electric, Bosch, and NASA.
Featured Product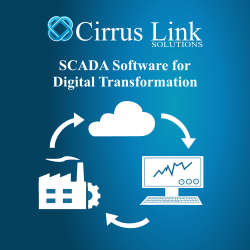 Cirrus Link provides a modular approach to building Enterprise-Class IIOT/SCADA/MES applications delivering a superior OT solution and enabling your enterprise to connect OT data to IT services for big data analytics. CTO Arlen Nipper, co-inventor of MQTT, forged a relationship with Inductive Automation to bring our software together for the ultimate IIoT solution. The Cirrus Link modules offer complete functions such as MQTT enablement, data delivery to the cloud, electronic flow measurement, and more. These software modules transmit data from the field via MQTT, with options to launch an MQTT server in the cloud or on premise and connecting OT data to industrial and business applications. The Cirrus Link IIoT modules for Ignition empower organizations to create one streamlined pipeline for all their IIoT data.