• The slogan of the trade show appearance "Machine Vision | Level up your speed and accuracy" addresses the major challenges in semiconductor production • The fields of applications quality assurance and alignment will be a special focus at the MVTec booth
Munich, September 26, 2023 - MVTec Software GmbH (www.mvtec.com), a leading global manufacturer of machine vision software, will demonstrate at the trade show Semicon Europa how to support wafer and semiconductor producers through the use of powerful machine vision software. "Very high speeds and maximal accuracy are the challenges faced by producers of semiconductors around the world. To demonstrate how our software products support at these challenges, we have chosen the slogan "Machine Vision | Level up your speed and accuracy" for our presence at Semicon Europa. Machine vision is a core technology for semiconductor manufacturing, and we provide the powerful software products required for it," explains Klaus Schrenker, Business Development Manager at MVTec. Semicon Europa will take place in Munich from November 14 to 17, 2023. MVTec's booth can be found in hall B2, booth 761.

Focus on application areas: quality assurance and alignment
The production process of semiconductors involves a multitude of production steps and is already automated for the most part. Nevertheless, there is potential where machine vision can be used even more intensively. The most important use cases are quality assurance and alignment, i.e., the exact determination of the position of components. At its booth, MVTec will present a special demo to showcase how the software products MVTec HALCON and MVTec MERLIC can provide concrete support in these areas. Digital info screens will also provide information on various use cases and the technologies involved. And finally, MVTec's experts will be available for discussions and explanations of how and which applications machine vision can best support.
About MVTec Software GmbH
MVTec is a leading manufacturer of standard software for machine vision. MVTec products are used in a wide range of industries, such as semiconductor and electronics manufacturing, battery production, agriculture and food, as well as logistics. They enable applications like surface inspection, optical quality control, robot guidance, identification, measurement, classification, and more. By providing modern technologies such as 3D vision, deep learning, and embedded vision, software by MVTec also enables new automation solutions for the Industrial Internet of Things aka Industry 4.0. With locations in Germany, the USA, France and China, as well as an established network of international distributors, MVTec is represented in more than 35 countries worldwide. www.mvtec.com
Featured Product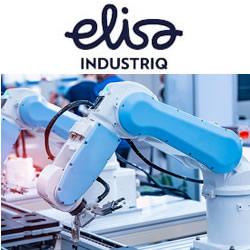 Providing a functional layer between Enterprise Resource Planning (ERP) and process control systems, Manufacturing Operations Management (MOM) gives decision-makers the information they need to make the plant floor more efficient and production fully optimised. MOM offers immediate benefits ranging from quality and productivity gains to compliance improvement and cost reductions that impact your strategic business outcome. The largest benefit deriving from MOM comes from having visibility into your manufacturing performance and capabilities across the organisation and supplier network. It is a critical technology linking manufacturing operations, suppliers, customers, and supply chain processes. Our solution has been helping manufacturers in a wide range of industries and it can be tailored to the individual needs of your production.