• Innovative German dental materials manufacturer relies on Certa pump technology to transport high-viscosity 3D printing materials • Sinusoidal pump successfully protects and transfers media whilst simplifying maintenance and cleaning processes
Falmouth, UK, 27th January 2021 / Sciad Newswire / Light-curing liquid materials are used in many 3D printing processes in the medical technology industry, especially in dentistry. However, processing and delivering these complex high-viscosity composites presents a considerable challenge for pump technology. DMG Dental-Material GmbH, based in Hamburg, Germany, relies on the Certa sine pump, manufactured by MasoSine, a division of the Watson-Marlow Fluid Technology Group (WMFTG). This innovative, high-performance, positive displacement pump not only protects high-viscosity materials, while delivering them effectively, but is also easy to clean and maintain.

Wide range of 3D printing materials
DMG Dental-Material Gesellschaft mbH is a leading high-quality dental material manufacturer, with a presence in more than 90 countries. One of the company's specialist areas is the research and development of innovative materials and products. In 2017, DMG launched the LuxaPrint range of light-curing liquid resins for 3D dental printing covering a multitude of application areas in additive digital prosthetics, from individual impression trays to occlusal splints.
The LuxaPrint range of resins are supplied in a variety of sizes for ease of handling and, until recently, metering pumps were used to handle smaller quantities. However, an alternative method was needed to fill the larger bottles and increase dispensing capacity. A new filling station has been designed with this in mind, featuring the MasoSine Certa sine pump from WMFTG. This pump also allows the liquid 3D printing materials to be dispersed as they are dispensed, an essential step to prevent the component parts from separating out.
Handling high-viscosity with low shear
With material viscosities of up to 10,000 mPas, the pump needs to apply sufficiently high levels of suction. Transferring the product as gently as possible is also of particular importance as dramatic spikes in pulsation could reduce the precision of the filling valve, resulting in time-consuming topping up or costly over-filling. The products are also especially sensitive, in some cases Class IIa medical products, so it is important to protect them from strong shear forces during the pumping process.
For this reason, DMG selected the Certa sine pump, an innovative positive displacement pump with a sinusoidal rotor at its core. This simple but effective design allows the medium to be gently conveyed and makes sine pumps especially suitable for use at high viscosities of up to 8 million mPas.
Enabling frequent product changes
Different LuxaPrint products are handled by the same station so the pump was also required to cope with frequent product changes and be quick and easy to clean and maintain. Turning to Watson-Marlow was again the obvious choice as DMG was already using a number of other WMFTG products to handle smaller volumes. Denis Cwiklinski, Biopharm Sales Engineer at Watson-Marlow GmbH, recommended running tests using a MasoSine Certa 100 sine pump.
The Certa sine pump sets the benchmark for hygiene among positive displacement pumps. It has extensive EHEDG EL Class I Aseptic and 3A certification and can be cleaned quickly and easily using clean in place (CIP) and sterilisation in place (SIP) cleaning processes. Sinusoidal pumps have many advantages over other pump types, such as rotary piston pumps, when it comes to manual disassembly and cleaning.
A sine pump has only one rotor, one shaft and one seal so the number of parts in contact with the product is minimised. It can therefore be disassembled and cleaned much more easily and quickly. In addition, this design uses significantly less energy than comparable positive displacement pumps. These pumps can be used in aseptic processes as they are bacteria-tight and do not require any additional steam connections. Certa pumps are self-priming and provide self-draining port orientations if required.
Reliable, evidence-based functionality
By performing extensive tests, DMG was able to observe the capabilities of the sine pump first-hand.
"Throughout the test period, we were really impressed with the sinusoidal principle", said Karsten Lamott, Production Technician. The 0.85 bar suction generated by the pump is not only more than sufficient for processing high-viscosity media, but also transports the media with the reliability DMG required. "The shearing forces generated are exceptionally low and any pulsation is almost undetectable. As a result, we can achieve maximum precision at the filling valve."
Growing with Watson-Marlow
Thanks to Certa, DMG is now fully prepared for handling ever-increasing production volumes and, if necessary, even greater filling volumes for its innovative LuxaPrint 3D print solutions. Certa sine pumps are available in a variety of sizes with a flow rate of up to 255,000 l/h at a maximum pressure of up to 15 bar.
"We've already successfully performed tests with greater filling volumes. Thanks to the Certa sine pump's extensive certification, its outstanding performance and energy efficiency, its ease of handling and the options for retrofitting cooling or heating elements to cope with temperature-sensitive media, we can be sure that our filling station will be future-proof for many years to come!" enthused Karsten Lamott.
Featured Product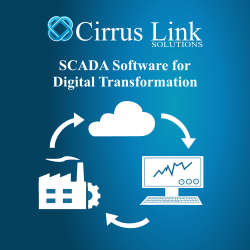 Cirrus Link provides a modular approach to building Enterprise-Class IIOT/SCADA/MES applications delivering a superior OT solution and enabling your enterprise to connect OT data to IT services for big data analytics. CTO Arlen Nipper, co-inventor of MQTT, forged a relationship with Inductive Automation to bring our software together for the ultimate IIoT solution. The Cirrus Link modules offer complete functions such as MQTT enablement, data delivery to the cloud, electronic flow measurement, and more. These software modules transmit data from the field via MQTT, with options to launch an MQTT server in the cloud or on premise and connecting OT data to industrial and business applications. The Cirrus Link IIoT modules for Ignition empower organizations to create one streamlined pipeline for all their IIoT data.