Company expert to discuss new GP200 Series pressure-based mass flow controller (P-MFC) developed for advanced semiconductor processing, during technical presentation and exhibit at CSTIC and SEMICON CHINA 2019
Brooks Instrument, a world leader in advanced flow, pressure, vacuum and vapor delivery solutions, will showcase its new GP200 Series pressure-based mass flow controller (P-MFC) at the China Semiconductor Technology International Conference (CSTIC) in conjunction with SEMICON China 2019 in Shanghai.

CSTIC runs March 18-19 at the Shanghai International Convention Center, while SEMICON China takes place March 20-22 at the Shanghai New International Expo Center. For SEMICON China, Brooks Instrument will be co-exhibiting in booth N33675 with its regional business partner, SCH Electronics Co., Ltd.
During the conference, Mohamed Saleem, Chief Technology Officer at Brooks Instrument will discuss the design, operation and capabilities of the new GP200 P-MFC during a presentation titled "A New Differential Pressure Sensor-based Mass Flow Controller for Advanced Semiconductor Processing."
Designed with exclusive alarm capabilities for early detection of potential process issues, the GP200 P-MFC enables precise and repeatable control for critical gas delivery applications and is fully pressure insensitive to dynamic inlet and outlet pressure conditions. Process gas accuracy is +/- 1% and repeatability is +/- 0.15% of set point.
Brooks Instrument developed the GP200 P-MFC based on a combination of absolute and differential pressure transducers, where a single differential pressure sensor is used instead of two absolute pressure sensors to compute pressure drop.
"The advantage of this technique is that it eliminates the need for having matched absolute sensors, and therefore prevents uncontrolled drifts and flow inaccuracies, which yields superior accuracy and repeatability of flow measurement," said Saleem. "We're excited to talk with customers and showcase this new technology at the CSTIC conference and SEMICON China."
In addition to the new GP200 P-MFC, Brooks Instrument will feature other semiconductor products at SEMICON China, including the industry-leading GF125 Series MFCs, the GF125 with high-speed EtherCAT®, the GF100 Series high-flow MFCs and the VDM300 vapor delivery module, now with EtherCAT®.
For more information about the complete range of Brooks Instrument products and solutions for semiconductor applications, visit www.brooksinstrument.com.
EtherCAT® is a registered trademark and licensed by Beckhoff Automation GmbH
About Brooks Instrument:
Since 1946, Brooks Instrument has been a leader in precision fluid measurement and control technology. Providing instrumentation for flow, pressure and vaporization, the company serves customers in semiconductor manufacturing; fiber optic and thin film manufacturing; solar cell, LED, alternative energy, oil and gas refining; chemical and petrochemical research; and pharmaceutical and biopharmaceuticals.
With manufacturing, sales, and service locations in the Americas, Europe, and Asia, Brooks Instrument has the world's largest installed base of mass flow controllers. Its broad family of products includes legacy brands such as UNIT Instruments, Tylan, Key Instruments, and Celerity.
For more information, please visit www.BrooksInstrument.com.
The company is also on LinkedIn (www.linkedin.com/company/Brooks-Instrument) and YouTube (www.youtube.com/user/Brooks407).
Featured Product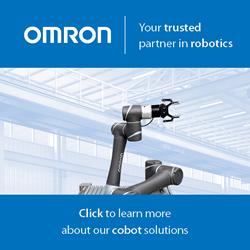 Awe-inspiring power and superior flexibility is sheathed within the contoured casing of the HAWK MV-4000. This smart camera builds upon the previous generation by quadrupling processing power and achieving real-time trigger response using an FPGA. Its state-of-the-art algorithms make it an excellent tool for any industry, whether the requirement be code reading, code verification, inspection, guidance, gauging or a combination of all four.