The 6S Lean Management System is a six-step process devised by Toyota Production Systems in the late 1940s. It was used to help them streamline their production with less waste than competitive brands, as well as improving their performance and quality.
6S In Manufacturing
Article from | Parvalux
What is 6S in Manufacturing?
The 6S Lean Management System is a six-step process devised by Toyota Production Systems in the late 1940s. It was used to help them streamline their production with less waste than competitive brands, as well as improving their performance and quality.
This system is being introduced into the manufacturing process at Parvalux as part of our mission to be more productive and more sustainable through spending less time and money on tasks which don't add value such as waiting, overproduction, and unnecessary operations.
Sam Wynne, Head of Operations at Parvalux said '6S is in use throughout the industry by world-class manufacturers and we are excited to be transforming our own operations as we strive for increased excellence. We have a team of people working on the process to engage colleagues at all levels through the business and we are excited to see the transformation this will bring.'
What is the 6S Lean Management Process?
The 6S system is built upon an original five-step process which starts with five Japanese words with one additional step:
Seiri – sort
Seiton – set
Seisō – shine
Seiketsu – standardize
Shitsuke – sustain
Safety
This six-step process helps to improve the efficiency, production quality, safety and general improvement of the work environment.
Sort – This step is about optimizing the workplace, by tagging equipment with colored tags, and identifying the full inventory of tools used and required and where they are within the workspace. It also comprises identifying customer need and demand ensuring that nothing is overproduced.
Set – Once all the equipment has been identified it is time to make decisions on which items need to be kept and which items can be discarded. Then the workflow of the space should be considered with items frequently used being easily accessible. Stored items should be done safely and should not block access points or pose any further safety risks.
Shine – This step is about cleanliness and producing a regular cleaning schedule which ensures the site is always of a high standard.
Standardize – This step ensures that everything that has been carried out in previous steps is standardized as part of a regular routine and is recorded in a procedures manual ensuring all processes are clearly outlined.
Safety – Safety is a key factor in running a successful business, and therefore it's essential to integrate health and safety into the day-to-day running of the site, carrying out a vigorous risk assessment and producing a safety manual including preventative measures and known risks.
Sustain – This is key to the whole process being successful as it has to be sustainable and regularly maintained. This means setting up checks and inspections to ensure everything is running smoothly, as well as updating the manuals as and when required.
Benefits of 6S in Manufacturing
Even minor changes can make a massive difference to operations within the manufacturing industry, as one which has to deal with complex working processes as well as asset management. The 6S process, therefore, has a number of benefits
Cost savings – Through scheduling the maintenance of machinery and tools, better inventory management and less waste through short shelf life and overstock can make cost savings which can then be reinvested across the business.
Improved efficiency – Through better organization of work equipment with workflow in mind can improve efficiency across the workforce, as less time is wasted. Additionally with all waste procedures removed the workforce are able to concentrate only on tasks that bring value.
Quality increase – When the work environment is organized with commonly used items within easy reach and a reduction in safety risks more effort can go into the production of higher quality components.
Fewer accidents – With carefully assessed and documented safety procedures in place, in addition to a more organized workplace there will be fewer incidents and therefore fewer lost man hours through injury.
Improved work environment – As all aspects of the 6S process are recorded in procedures manuals, this ensures all staff know what they should be doing and what the standards are that they need to follow making for a less stressful work environment.
Rolling out 6S at Parvalux
He continued 'the aim of 6S is to provide operators with a clean workspace, with every tool they require to do their day job within reach and found instantly – increasing the performance day to day by removing the need to find essential tooling and equipment. As we prepare for our move to Parvalux House we have been transitioning our old practices by embracing 6S – transforming production lines with every tool our operators need in its place and labeled. This increases operator satisfaction as they can do their job uninterrupted without the frustration of looking for things.'
Our approach at Parvalux was to conduct company-wide training to increase understanding and increase engagement. Collaboration is a key value at Parvalux, with greater understanding, all employees can see, understand and work towards the shared vision of creating a more streamlined working environment that benefits all.
6s will drastically improve product quality, team morale, job satisfaction and so much more. A successful 6s campaign will see each employee leaving at the end of the day less stressed and happier.
Parvalux will benefit from a well-organized and driven campaign to streamline all areas of the business. It is a change in philosophy that will be a work in progress but the brilliant thing about 6S is that it is a continual improvement tool. It won't be perfect immediately the proof is in the pudding and I believe we have a great workforce that can make 6s a success!'
We are very excited here at Parvalux that we are bringing 6S into the manufacturing plant with the hope that it will improve production, safety and generally make it a much more splendid place to work.
The content & opinions in this article are the author's and do not necessarily represent the views of ManufacturingTomorrow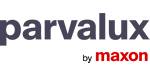 Parvalux Electric Motors Ltd
Parvalux is a leading global manufacturer of geared motor solutions with over 70 years' experience in creating the perfect combination of motor and gearbox to match the customer's application. Whilst we offer thousands of standard options we can easily customize any motor or gearbox to meet your exact requirements at no or minimal extra cost. Our design team can work closely with your own to optimize your solution for your application helping you to secure a genuine competitive advantage in your market. Our products are found in hundreds of applications but we are particularly strong in healthcare, leisure, mobility, transport, and a diverse range of industrial applications.
Other Articles
It's crucial to prioritize data management before jumping into implementing analytics. Because different departments and processes produce different data types, a common data language is a good place to start to help structure the data and break down silos.
A customised gearbox not only increases the life-span of existing hardware, but it can be designed to evolve and develop alongside the needs and goals of the business.
Any automated system is only as good as its reliability. An automated guided vehicle (AGV) for example, needs to do the job it is programmed to do; without error, quickly and efficiently.
---
Comments (0)
This post does not have any comments. Be the first to leave a comment below.
---
Post A Comment
You must be logged in before you can post a comment. Login now.
Featured Product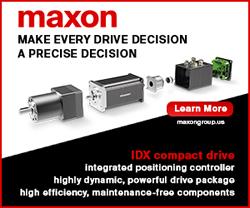 The compact brushless EC-i motor combined with an EPOS4 positioning controller delivers a highly dynamic, powerful drive package with field-oriented control (FOC), high efficiency, and maintenance-free components in a high-quality industrial housing. The maxon IDX drives are suitable for use across the entire speed range (from standstill to maximum speed) and have an extremely high overload capability. Together with a positioning controller, the integrated sensor (single turn) enables absolute positioning.