Today, engineers have a lot more control over the direction of their products, and PLM is where they reflect these decisions. PLM is the only data repository where someone can get a holistic view of the entire product and its history of changes.

Michael Corr, CEO and Co-Founder | Duro
Tell us about yourself and Duro.
I'm currently the CEO and Co-Founder of Duro. Over the last 20 years, I've spearheaded designing and manufacturing various hardware products such as drones, IoT devices, wearables, telecom equipment, and cleantech products.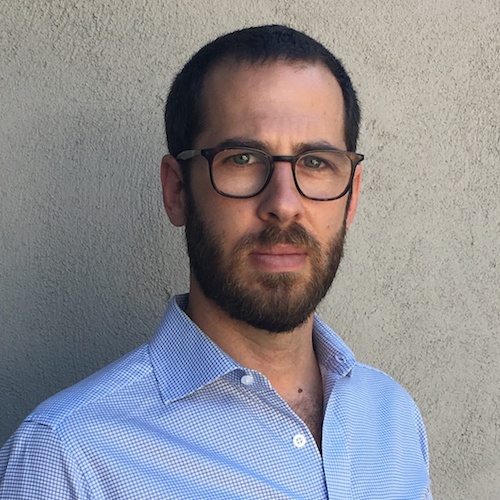 I'm passionate about leveraging software to automate and validate as much of a hardware development cycle as possible. This led my co-founder, CCO Kellan O'Connor, and me to start Duro so that we could make hardware product development simpler and more reliable.
Duro is a cloud-native PLM software platform that removes all of the friction that exists today in setting up and managing manufacturing and engineering software. We recognize that the world has evolved into more specialized silos of suppliers and engineering teams which has resulted in tremendous overhead to manage these complex communication channels. We want to make hardware engineers' lives easier by providing a collaborative, seamless experience that helps alleviate their time administering this network and just focus on creating their best work yet.
What do you think is the biggest challenge manufacturing engineers face today?
We've seen the software world experience an explosion of growth in the last 15 years, and thanks to agile engineering there's now a lot of room and flexibility to get creative. Manufacturing engineers don't have this same luxury because the incumbent technology and processes are now outdated. More specifically, the dominant software tools used today bring governance but no flexibility. They have very elongated setup and onboarding time cycles which creates friction and hesitation to adopt them. Manufacturers need to move fast with low cost and a quick turnaround.
Further, there needs to be direct digital links between engineers and manufacturers to establish clear communication channels. We can't continue to work in isolated silos. Relying on email and spreadsheets is not a sustainable data model. It only leads to more overhead, delays, and risks of miscommunication.
Why is it so important for manufacturers to keep costs low and maximize efficiencies in today's environment?
More and more hardware startup companies are entering the market every year. The technical hurdles to design and prototype a hardware product have greatly been reduced, resulting in a flood of new talent building great hardware products and companies. Manufacturers need to be able to move as quickly as these startups now can. Manufacturers can't be the bottleneck inhibiting companies' ability to meet their time to market requirements.
Investing in tools like Duro allows both engineers and manufacturers to minimize their costs and lead times to establish communication channels between the teams.
Tell us about PLM-Based engineering.
As we see it, the PLM library stores the "source code" of a hardware product. Everything you need to procure, manufacture, and test a product should reside in your PLM. Today, engineers have a lot more control over the design of their products, and PLM is where they reflect these decisions. PLM is the only data repository where someone can get a holistic view of the entire product and its history of changes.
Why is a cloud based PLM system so important for manufacturers?
Technology has evolved and the cloud has prevailed. Products built on native cloud technologies are incredibly fast, flexible, and infinitely extensible. Further, it greatly reduces IT costs for customers which frees them to divert those budgets towards investments in their strengths - such as equipment and talent to manufacture customers' products.
Tell us more about Duro products and who can benefit from them?
Duro offers a suite of B2B Enterprise-grade PLM packages. Our driving motivation is to make them as simple to set up and onboard as possible. Our mid-tier packages are completely ready to go out of the box, allowing hardware teams to be up and running in an afternoon implementing industry best practices. This is great for teams who don't want to waste time configuring a PLM data management platform, or just don't know how to. Our higher-end Enterprise package allows teams with more experience and sophisticated workflows to map their needs to the user-friendly Duro platform.
You recently announced a partnership with Valispace. Why is this news important and who does it impact?
Functional requirements and manufacturing requirements have an interlaced dependency on each other. As changes are made to one, it can impact the other. By creating a direct cloud-based integration between Valispace's functional requirements and Duro's manufacturing requirements, teams can move faster, more efficiently and more reliably. They know they will always have access to the most up-to-date data and can confidently make changes knowing the tools will immediately catch any resulting issues.
This completely digitized and automated management of requirements allows teams to validate their design changes in real-time. As engineers build out their BOMs and source details in Duro, Valispace will automatically run a suite of validation rules to ensure there are no newly introduced failures. This empowers engineers to immediately take corrective action, greatly reducing overhead and manufacturing delays.
Where do you see the manufacturing industry in 5 years?
In the not too distant future, I see a world where a hardware engineer can iterate on her designs in CAD and reliably get the changes into production so fast and at such a low cost, that there's no longer any penalty for her to experiment. She can design, develop, and test an idea in such a tight agile feedback loop that she can now take risks and try new things. This is the key to unlocking innovation.
Manufacturers and engineers will have a direct digital communication channel between them, allowing for a tight loop providing greater visibility and feedback. Engineers and manufacturers have a tremendous amount of value to offer each other, but the existing data management tools put too many barriers between them to take advantage of this real potential.
The content & opinions in this article are the author's and do not necessarily represent the views of ManufacturingTomorrow
---
Comments (0)
This post does not have any comments. Be the first to leave a comment below.
---
Post A Comment
You must be logged in before you can post a comment. Login now.
Featured Product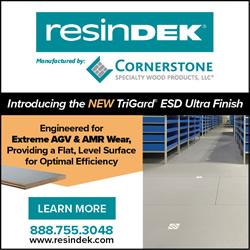 To maximize the productivity of an autonomous mobile robot (AMR) or automatic guided vehicle (AGV) deployment, it's critical to create the optimal environment that allows the vehicles to perform at their peak. For that reason, Cornerstone Specialty Wood Products, LLC® (www.resindek.com) created the TriGard® ESD Ultra finish for its ResinDek® engineered flooring panels. The TriGard ESD Ultra finish is ideal for high-traffic robotic applications characterized by highly repetitive movement patterns and defined travel paths.