Quality 4.0 blends technology with traditional methods of quality, in order to help manufacturers achieve operational excellence. It leverages technology to collect data enterprise-wide to provide visibility into the complete product lifecycle and manage workflows.
The Real World Quality Journey
Q&A with David Isaacson, Senior Director, Product Marketing | ETQ
Tell us about yourself and your role with ETQ.
As a senior marketing leader, I focus on developing market strategies and product positioning for ETQ's cloud-based solutions. I've been involved with delivering SaaS solutions to a variety of industries, always with an emphasis of providing value to customers to help them with accomplish their goals. Analytics has also played a key role, and our customers are able to adopt a data-driven approach to making quality decisions.
What are you seeing driving a greater emphasis on quality among manufacturing firms?
To understand the role quality can play on company success, you really don't have to look any further than the impact rising product defects and recalls have on manufacturers in terms of financial loss, weakened brand image and reputation, and the time and resources required to fix them. In fact, according to a recent study we commissioned on The State of Quality Management, 96% of manufacturers polled said they experienced a product recall in the last three-to-five years. Yet, out of the manufacturers that had a recall, the majority of those that had a Quality Management System (QMS) in place were able to quickly rebound from it. However, it's not only defects and recalls that are driving the emphasis on quality. Growing regulatory compliance mandates, from the likes of the FDA, OSHA and other bodies, are better managed and traceable when a sound quality program is in place.
Tell us about Quality 4.0 and how is it related to Industry 4.0?
Quality 4.0 is a natural extension of Industry 4.0, which signaled a major shift in the role of automation, integration and the digitization of manufacturing. Quality 4.0 blends technology with traditional methods of quality, in order to help manufacturers achieve operational excellence. It leverages technology to collect data enterprise-wide, from various sources to provide visibility into the complete product lifecycle and manage workflows, processes and protocols. It also leverages analytics to find meaning behind the data and use it to anticipate or solve business challenges.
What are the key elements to Quality 4.0 and what steps should companies take to implement them?
Quality 4.0 embraces people, processes and technology. The first step on any quality journey is a cultural one. It requires viewing quality as a strategic business initiative, instead of an operational function. To do this, manufacturers must understand why quality matters. They need to uncover their pain points and weaknesses, get all stakeholders on board and set measurable outcomes. Subsequent phases are all about integration and optimization of processes to enable seamless process flows across different functions and systems. It requires building out the tech stack, as well as the quality team to enable these processes.
After establishing the foundation for a successful quality program, companies can leverage it across the full product lifecycle and supply chain ecosystem to consistently uphold and exceed quality standards.
What are the barriers to effective quality management?
A major challenge is that there is a shortage of IT talent to support effective quality programs and related new technologies. In addition, quality requires a major shift in mind-set, so change management is a prerequisite to its success. Reinforcing the quality mind-set from the top down can be difficult. Business leaders must work alongside quality managers and IT to support the initiative enterprise-wide. In addition, supply chains are becoming more complex and it's becoming increasingly difficult to maintain quality standards across the full pipeline.
What should manufacturers look for in an effective quality management solution?
It's key that the QMS you use is scalable to meet changing needs. It should allow you to manage the creation, distribution and archiving of all critical documents in a centralized and controlled framework. And, it should be flexible enough so you can leverage best practices, make them your own and quickly adapt to internal and external business challenges. In addition, new systems now offer advanced analytics and AI, which help you make data-driven decisions by collecting and analyzing key quality metrics such as manufacturing efficiency, customer satisfaction or supplier performance. The data collected, however, must be easily analyzed and actionable if it is to be used to improve future outcomes.
Can you provide an example of how a manufacturer implemented a successful quality program?
A good example of the power of a QMS approach is with Herman Miller, an international office furniture manufacturer. The company is comprised of several business units and subsidiaries, which are geographically dispersed, and customers were not receiving a consistent level of quality and service across the company's entire footprint. The company implemented a quality program and used our cloud-based QMS solution to automate its manual document control workflow, including its supply chain processes. The automated QMS system enabled them to discern, define and document best practices enterprise wide. As a result the company is able to consistently provide customers with continuously improving products and related services. The time it takes for a supplier to process a corrective action has been dramatically reduced from 30 days to 14 days and this means fewer mistakes, as well as fewer repairs and reshipments, leading to happier customers.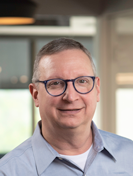 About David Isaacson​
David Isaacson, Senior Director of Product Marketing at ETQ, has over 25 years experience in software product marketing and product management. He has successfully brought SaaS products to market for a variety of industries and high-growth companies. David has worked for software companies such as Anaqua, VFA/Accruent, and Oracle, where he led the product management team responsible for integrating analytics into the Oracle database.
The content & opinions in this article are the author's and do not necessarily represent the views of ManufacturingTomorrow
---
Comments (0)
This post does not have any comments. Be the first to leave a comment below.
---
Post A Comment
You must be logged in before you can post a comment. Login now.
Featured Product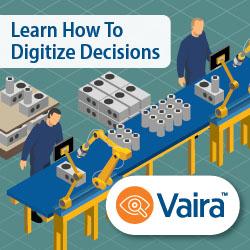 Pleora's Visual Inspection System helps operators detect errors and defects for unique component types, assembly steps, and custom low-run products where automated optical inspection (AOI) is too complex and expensive. The system helps DICA Electronics: Avoid costly, errors as a result of detecting errors at different phases in production, Speed time in detecting the root cause of the in-field errors with Tracking & Reporting apps for traceability, Maintain consistency in training new employees on requirements or with staff any time a new product is added, Easily train the system using 'good product' images for multiple product lines with no programming skills required, Reduce subjective decision-making, especially over a long shift, reducing error-escapes.