The smooth running of any warehouse or factory operation depends on raw, component and finished materials being processed efficiently and safely and getting this right can help a business gain a real competitive advantage.
Materials Handling Equipment
Case Study from | Parvalux Electric Motors Ltd
If your business involves manufacturing, warehousing or distribution, materials handling is something you probably live and breathe every day. The smooth running of any warehouse or factory operation depends on raw, component and finished materials being processed efficiently and safely and getting this right can help a business gain a real competitive advantage.
We live in a 24-hour economy and intrinsic to a successful 'always-on' operation is an efficient process supported by the right equipment. Materials handling equipment comes in many varieties; from hand-operated units through to specialised motorised systems for handling drums, reels, packages and glass. The right handling equipment, positioned correctly in a process workflow, can save a business time, increase productivity and maintain health and safety.
Packline Materials Handling has been designing and manufacturing lifting and handling equipment since 1993 from its headquarters in Poole, UK. The company's 'Compac' range of stainless-steel roll, reel and drum handling equipment is ideally suited to clean room environments and Packline has established itself as the leading supplier of materials handling equipment to the food, drinks, dairy, pharmaceutical and medical processing industries. The company has earned an enviable reputation around the world for developing custom materials handling solutions that enable Packline customers to improve productivity and enjoy a real competitive advantage.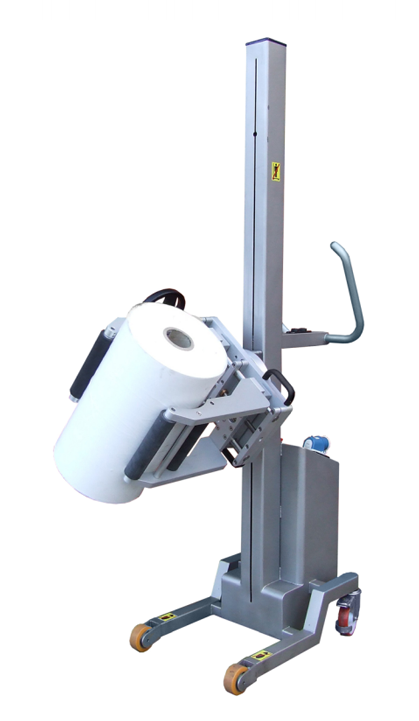 Packline initially contacted Parvalux during 2006 seeking a new drive system partner. To meet the performance specification needed in Packline's product range, a number of modifications were made to the Parvalux PM50- 63 DC motor and GB4 gearbox combination and a sample was built and sent to Packline for testing and evaluation by their development team. This combination has proven to be highly successful, underlining the capability and reliability of the Parvalux drive unit and it remains specified by Packline to this day.
Packline's Managing Director, Paul Winter, says; "We've worked with Parvalux for a number of years now and they are a partner we trust. They take the time to understand what we're trying to achieve and have developed excellent drive solutions that enhance the 'reliability comes as standard' message every Packline customer has come to expect from our brand."
The content & opinions in this article are the author's and do not necessarily represent the views of ManufacturingTomorrow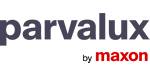 Parvalux Electric Motors Ltd
Parvalux is a leading global manufacturer of geared motor solutions with over 70 years' experience in creating the perfect combination of motor and gearbox to match the customer's application. Whilst we offer thousands of standard options we can easily customize any motor or gearbox to meet your exact requirements at no or minimal extra cost. Our design team can work closely with your own to optimize your solution for your application helping you to secure a genuine competitive advantage in your market. Our products are found in hundreds of applications but we are particularly strong in healthcare, leisure, mobility, transport, and a diverse range of industrial applications.
Other Articles
In this article, we take a brief look at which type of conveyor motor might be best for your needs and how Parvalux can help you select a geared motor from stock or create a fully-custom design.
You will find permanent magnet motors in any number of appliances in your daily life, from toothbrushes to mobility solutions; but what exactly are they and what are their advantages?
---
Comments (0)
This post does not have any comments. Be the first to leave a comment below.
---
Post A Comment
You must be logged in before you can post a comment. Login now.
Featured Product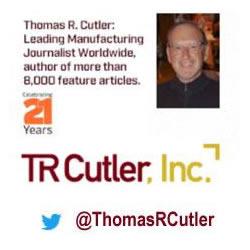 Cutler authors more than 1000 feature articles annually regarding the manufacturing sector. Cutler has established special divisions including African manufacturing, Colombian manufacturing, Gen Z workforce, and Food & Beverage. Cutler was recently named the Global Supply Chain journalist of the year for the second time in a row. Over 5200 industry leaders follow Cutler on Twitter daily at @ThomasRCutler. Contact Cutler at trcutler@trcutlerinc.com.