The aerospace industry is undergoing a renaissance of innovation with manufacturers pushing for sleeker, more efficient, greener designs across the board.
Streamlining and Integrating Manufacturing Execution Systems and Operations Management (MES/MOM)
Naveen Poonian | iBASEt
Please tell us a bit about iBASEt?
iBASEt is a leading provider of software solutions for complex, highly regulated industries, such as Aerospace and Defense, Space, Nuclear and other industrial conglomerates. In the past few years, we've significantly expanded our business across France, Europe, the Middle East and Africa. We were just selected by Lockheed Martin (NYSE: LMT) as its next-generation manufacturing execution system (MES) for its Aeronautics division, which designs and manufactures military aircraft.
Our customers are many of the largest brands in their industries including Rolls Royce, Virgin Orbit and Lockheed Martin, as well as other manufacturers of complex, discrete products such as BAE Systems and Honeywell, among others, which serve complex discrete industries.
Our Digital Manufacturing software offers solutions for streamlining and integrating Manufacturing Execution System and Operations Management (MES/MOM), Maintenance, Repair and Overhaul (MRO) and Enterprise Quality Management Systems (EQMS) for operations and Supplier Quality Management.
What were some of the key trends you've observed at the Paris Air Show, and how do they impact Aerospace and Defense (A&D) manufacturing?
The aerospace industry is undergoing a renaissance of innovation with manufacturers pushing for sleeker, more efficient, greener designs across the board. This transformation creates real manufacturing challenges as supply chains and partner networks become more complex, requiring real-time data sharing from design to the shop floor, and throughout production.
As this happens, data management and collaboration are playing an increasingly more critical role producing the modern aircraft designs that are currently in production. Many of the world's largest manufacturers are working to put in place best-practice processes to capture information, manage the supply chain, and make sure that the right people get the right information at the right time. This infrastructure is a key ingredient to enabling people to work efficiently and build very complex machines for this industry, including everything from engines, components, modern aircrafts and rockets for space exploration. From a manufacturing standpoint – if it's complex, we're your partner in helping to simplify your operations.
The economics of the Aerospace and Defense industry is changing dramatically with new technologies and innovation, which has driven OEMs to explore all sorts of different approaches to manufacturing, such as Maintenance, Repair & Overhaul (MRO), manufacturing as a service, leasing arrangement, etc. How do manufacturers embrace these challenges?
The modern aircraft is a sophisticated machine that will log millions of hours during its useful life. When a commercial jet needs maintenance, or is ready for an upgrade, manufacturers must have the right processes in place to do the job.
MRO in the aerospace industry is a complex proposition with many moving parts. In fact, the 2019 Boeing Pilot & Technician Outlook recently predicted that 769,000 new maintenance technicians will be needed to maintain the world's fleet over the next 20 years.
For aerospace manufacturers, MRO is both a revenue-generating activity as well as a critical component for embracing innovation. However, MRO also requires advanced manufacturing infrastructure and processes, leveraging technology that provides real-time visibility of all work in process from the supply chain to the shop floor and beyond, supported by a real-time problem resolution system that extends into supplier networks.
Managing the maintenance or overhaul of complex assemblies with intricate work processes can be a daunting task, but it's something that aerospace manufacturers are aggressively pursuing.
Airbus recently introduced "Skywise," as the first-of-its-kind open data platform which aims to make data available for real time decisions. How well do manufacturers today embrace data for better decision making? What are some challenges and best practices? How are manufacturers sharing important data across the enterprise and value chain to drive efficiency?
Skywise is a great example of how the industry is moving toward embracing data to drive better performance through predictive maintenance. This requires better information sharing among the airlines, equipment manufacturers and maintenance operators to tap into vast amounts of aircraft operational and performance data and identify areas of improvement.
Maintenance, Repair and Overhaul (MRO) functions are an important part of a modern manufacturing execution system. A modern manufacturing infrastructure enables innovations like Skywise and other advances in predictive maintenance. This function will become increasingly important in the aerospace industry and more broadly in complex, discrete manufacturing.
Despite this trend, many major manufacturing organizations remain stuck in the paper age when it comes to MRO. Historically, mechanics have only tracked those items using paper-based systems. But one of the trade-offs has tended to be a loss of traceability into how the asset was changed as a result of being refurbished using MRO materials. In the case of an aircraft, it could easily have undergone two or three significant overhauls within a ten-year period.
So if, for example, someone discovered that a part was defective and needed to be replaced in a number of different engines, you would need to know which engines actually had that part installed. You need traceability so that whoever is responsible for investigating the issue can confidently make the needed repairs. Integration between key manufacturing systems can be orchestrated to create the digital continuity linking the product's engineering design specifications to the product's realization process, allowing for better predictive maintenance. Digital continuity provides a vital link to manufacturers by enabling them to see a transparent history of the product as it changes through the manufacturing process.
With the expansion of the A&D supply chain worldwide, what are the challenges manufacturers face today, especially relative to ongoing tariff discussions?
The ongoing discussion and debate over global tariffs create uncertainty throughout the global supply chain. It seems that every week or two we see another headline on tariffs, and American businesses are experiencing the fallout. As this continues, manufacturers need to take care to put a system in place that provides the needed infrastructure to be nimble and responsive to these external factors in order to preserve efficiency and time-to-market.
Although this is a major business challenge today, it creates a massive opportunity for digital manufacturing. With the right process control and visibility, manufacturers can be nimble enough to make real time adjustments along the supply chain in response to macroeconomic challenges such as tariffs.
What are some manufacturing trends relative to spacecraft designs and innovation?
The closure of the U.S. Space Shuttle program in 2011 seemed like the end of an era. Yet since then, the sector has experienced a renaissance. Ventures like SpaceX and Virgin Galactic brought much needed public attention to space travel. And now NASA has decided to return to the moon and has even set its sights on Mars.
The Mars mission, in particular, is likely to involve collaboration between multiple nations, agencies and companies. Bringing together multiple governments, companies and systems demands a high level of integration and digitalization. Designs are proposed, modeled and reworked frequently. Even when a component or system has been finalized, there are typically many differences between as-design and as-built. Space exploration at this level will require advanced manufacturing and collaboration techniques with processes and tools to manage the manufacturing floor to achieve tighter production control, accurate tracking and tracing of materials to manage everything from prototype to production.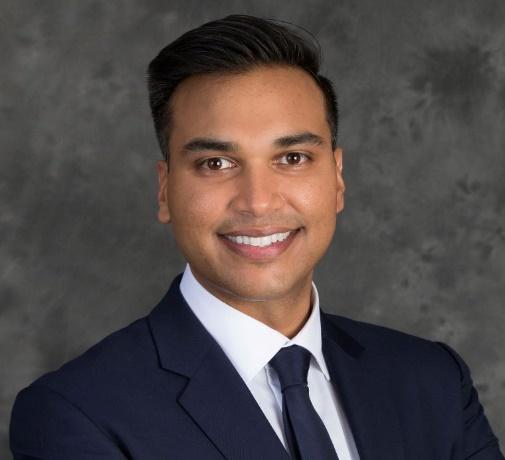 About Naveen Poonian
Naveen Poonian is President of iBASEt, where he is passionate about driving the company's overall vision and mission by aligning organizational and departmental objectives. Under his leadership, the company has expanded its rapidly growing business across France, Europe, the Middle East and Africa. Naveen is actively involved with the OCTANEe Technology Innovation Forum and is a member of the Vistage CEO Roundtable. He is a strong advocate for bringing iBASEt closer to the local community and has aided in organizations such as the Mental Health Association of Orange County, Olive Crest, and the Working Wardrobes of Orange County. Naveen is also involved in the American Heart Association, where he helps promote greater awareness and preventative care for heart disease.
The content & opinions in this article are the author's and do not necessarily represent the views of ManufacturingTomorrow
---
Comments (0)
This post does not have any comments. Be the first to leave a comment below.
---
Post A Comment
You must be logged in before you can post a comment. Login now.
Featured Product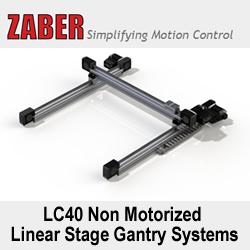 A Zaber gantry kit comes with everything you need to build a customized XY gantry system or XYZ gantry system. These gantry systems feature coordinated multi-axis motion, plug-and-play operation, easy integration with end-effector options, and built-in IO and E-Stop capabilities. An intuitive ASCII interface allows the user to easily communicate with the gantry systems using our free software, either Zaber Motion Library with APIs for several popular languages or Zaber Console. Third party terminal programs that can communicate over a serial port can also be used.