When you are looking for greater efficiency, higher run rates or less waste in your production, dont forget to look at the little things.
How to Increase Run Rates, Reduce Waste and Maximize Profitability
Boyd Comfort | Gasket Engineering Company
Sometimes, it's the littlest parts of your product that can really slow your production process down. Chances are, you need a variety of gaskets for your product, and these gaskets may be slowing you down or creating waste on your production room floor. If this is your situation, you should look at the release liner you are using for your gaskets to improve your processes.
You may be thinking, "A release liner is a release liner is a release liner…they are all the same, right?" Wrong!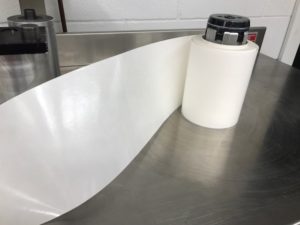 Whether you are using a simple, straightforward production process or engineering something for a very intricate, complicated methodology, choosing the right release liner (and the right release liner manufacturer) can make a big difference in run rates, waste, and overall profitability. Getting a professional analysis done by a team of experts from a release liner manufacturer that is experienced in figuring out exactly what is needed can make a BIG difference.
If you are looking to streamline your manufacturing processes, choose a gasket manufacturer with experience in solving the widest variety of manufacturing challenges. When it comes to picking the right release liner for your particular manufacturing job, there are several important factors to consider: material choice, release tension, adhesive type and application process.
Material Choices
A release liner can come in a variety of substrates including:
PAPER
This is the most common and cost effective material. Most adhesives come with a paper liner. It is a fairly simple and easy-to-use product used for many applications. One downside to cutting against a paper liner is that paper is soft and if you pass into the paper a little bit, you can get 'tear-off.' This occurs when you try to remove the part and the paper will delaminate, causing little pieces of paper to stick to the adhesive itself. For simple part production where nothing needs to be removed and no intricate cuts need to be made, paper is an obvious, cost-effective choice.
POLYESTER
Polyester is a great choice for more intricate, 'kiss-cut' parts. Polyester is not multi-layered, so this stronger, more flexible material never has a problem with tear-off or delamination. It is easy to cut and has excellent adhesion properties, yet is really easy for customers to peel off as needed. Mylar© is an example of a polyester release liner material. It is slightly more expensive than paper, but the extra cost is generally more than offset by the gain in loss of waste.
PLASTIC
A variety of plastic products can be used as release liners, including HDPE (High-density polyethylene), which is extremely strong against impact, abrasion resistant, and has a low coefficient of friction. Unlike polyesters, which are normally clear, this product comes in various colors (usually blue), making it a good choice when vision equipment is being used in the application. In addition, HDPE is a bit softer and more flexible, which makes it a bit more forgiving than other solutions.
Release Liner Properties
The ease of release is another factor and is determined by the liner coating, which can be easy, medium, or tight depending on the coat weight. The less silicone on the part, the tighter the release will be and vice versa. The substrate in the application also has a lot to do with the ease of release.
Will it be a multi-line layer or single line layer? When a manufacturing job calls for a one-sided silicone release liner, an easy release liner would usually be used. It's a little trickier when you have a double release adhesive application, as one side needs to come off easier than the other side. Once the customer has communicated how the product is going to be used, a determination can be made as to whether the second side will need easy, medium or tight release properties.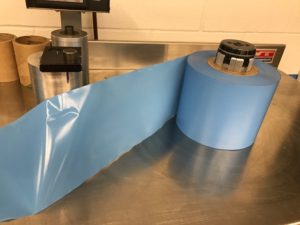 The release liner manufacturer you choose should be willing to send samples set at different coat weights so that you can test them out in your specific application and provide feedback on which liner worked best. This allows time to make the necessary adjustments to the release properties before going into full production.
Adhesives
Just as it is critical to know what materials you are using, it is also important to understand what type of adhesive is being used. For example, VHB tape will react very differently than other adhesives and would require a different type of liner.
Application Process
Of course, the final choice of material and release substrates will ultimately be determined by the application and manufacturing process being used. Do you need the product to be in rolls or on sheets? Is it hand-applied or done in line? This is where time and experience can be the most important factor of all. If the release properties are not correct, the part may come off too easily (and result in a mess of extra parts scattered on the production equipment or lying waste on the manufacturing floor) or conversely, not come off onto the part, resulting in inferior-quality company parts.
So when you are looking for greater efficiency, higher run rates or less waste in your production, don't forget to look at the little things. Top performing gasket release liners could make a big difference.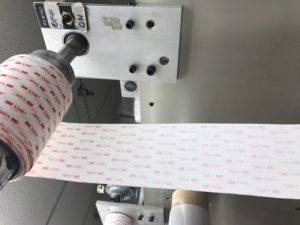 About Gasket Engineering Company
Boyd Comfort is Director of Sales & Market Development for Gasket Engineering Company. Founded in 1942, this third generation family-owned company is a worldwide leader in rotary and flat bed die-cut parts. Gasket Engineering Company was built on a heritage of die-cutting expertise, state-of-the art facilities and a top-level drive for continuous technology adoption. The Company maintains its specialized capabilities in facilities that house a large selection of machinery to effectively serve clients across many industries.
The content & opinions in this article are the author's and do not necessarily represent the views of ManufacturingTomorrow
---
Comments (0)
This post does not have any comments. Be the first to leave a comment below.
---
Post A Comment
You must be logged in before you can post a comment. Login now.
Featured Product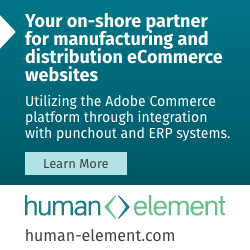 With Human Element, you will build a strategic partnership with experienced on-shore strategists and developers who understand the pain points unique to manufacturers and distributors. Using Agile methodologies and proven eCommerce website development strategies, our team positions clients for success.