Lasers are compatible with any CNC machines, plotters and 3D printers and are easy to install.
Using the Endurance L-Cheapo 5.6 W (5600 mW) Semiconductor (Diode) Laser Operation
George Fomitchev | EnduranceLasers
Endurance is an authorized distributor of Robots Everywhere L-Cheapo lasers.
http://robots-everywhere.com/re_site_static/
Endurance upgrades lasers, make video, guidance and tutorials and does all sales and distribution process.
We'd like to tell you about possibilities, which a 5.6 W laser opens.
We have already written about relative features of the various diode lasers we tested in Endurance's laboratory.
Now we'd like to tell about a more powerful diode laser, a 5.6 W L-Cheapo (Robots Everywhere production).
The laser looks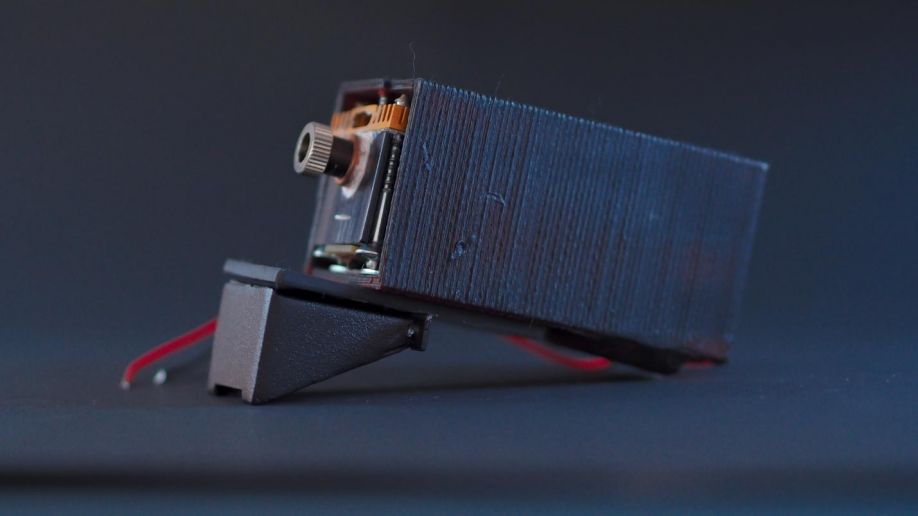 It does differ much from a 2.1W and a 3.5 W lasers.
Its main difference is inside. It has a more efficient cooling system and a more powerful solid-state diode. Another difference is the current strength demand. It draws 3-4 A, while a 2.1 W and a 3.5 W lasers need only 1.7- 2 А with the same voltage of 9-12 v.
Our tests showed that the laser is able to work 48 hours non-stop or perhaps even more.
Spotlights of the

5.6 W laser

The 5.6 W laser easily cuts plywood and acrylic 3-5 mm (0,1-0,2″) thick, and it even cuts plywood 8 mm (1/3″) thick with many passes.

This fact is remarkable because a СО2 laser needs to have more than 60 W to cut plywood this thick.

The ability to cut 8 mm plywood and 5 mm acrylic allows solving a lot of customers' practical tasks.

It should be mentioned that the same materials in different environmental conditions (temperature, humidity, etc.) might require different parameters of cutting. The color and transparency of the material matter.

The table below shows the tested materials and cutting parameters of the 5.6 W diode laser.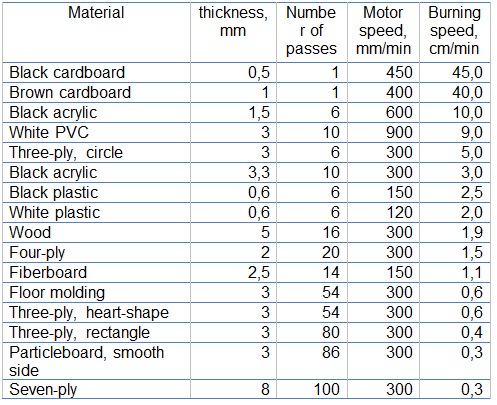 Cutting parameters
Please note that when cutting plastic, acrylic and PVC you need to use the hood or work in a ventilated area to avoid poisoning with harmful gases, such as chlorine.
Samples of the cat image we cut during the experiment.
It should be specified that these data are approximate, as there are many varieties of material.
We used a few kinds of three-ply. Though all ply samples looked absolutely the same we obtained different results.
You can not just cut plywood, wood and acrylic with the 5.5W laser but you can also make work pieces for bread boards (on copper-plated glass fiber plastic) and for aluminum engraving.
The laser fits not just for cutting but for engraving as well. We wrote about it in our early articles.
Lasers are compatible with any CNC machines, plotters and 3D printers and are easy to install.
Enjoy your work!
The content & opinions in this article are the author's and do not necessarily represent the views of ManufacturingTomorrow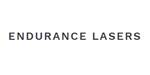 Endurance Lasers
Improve your 3D printer or CNC machine with a powerful diode laser attachment
Other Articles
Our lasers are mainly plug and play for any 3D printer or CNC machine. They work out of 12-24V and have a TTL wire that has to be connected with PWM and then you are pretty much set.
This is a detailed article about popular inexpensive semiconductor lasers and about what you can engrave and cut using a 5.6 W semiconductor laser, installed on a 3D printer or CNC machine.
The most popular and widespread technology is FDM (fused deposition modeling), known also as FFF (fused filament fabrication). The majority of companies apply this technology in numerous printers, both of "amateur" and of "professional" classes.
---
Comments (0)
This post does not have any comments. Be the first to leave a comment below.
---
Post A Comment
You must be logged in before you can post a comment. Login now.
Featured Product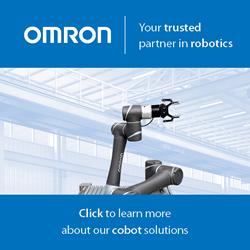 Humans and robots can now share tasks - and this new partnership is on the verge of revolutionizing the production line. Today's drivers like data-driven services, decreasing product lifetimes and the need for product differentiation are putting flexibility paramount, and no technology is better suited to meet these needs than the Omron TM Series Collaborative Robot. With force feedback, collision detection technology and an intuitive, hand-guided teaching mechanism, the TM Series cobot is designed to work in immediate proximity to a human worker and is easier than ever to train on new tasks.