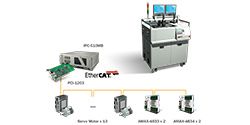 The PCI-1203 is a 2-port EtherCAT PCI Universal card. It is a ready-to-use EtherCAT development platform for all PC-based industrial automation. The EtherCAT protocol stack is executed autonomously on the PCI card.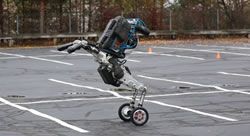 The boxes used in the video weigh about 5 Kg (11 lbs), but the robot is designed to handle boxes up to (15 Kg) (33 lb). This version of Handle works with pallets that are 1.2 m deep and 1.7 m tall (48 inches deep and 68 inches tall).
Records 1 to 2 of 2
Featured Product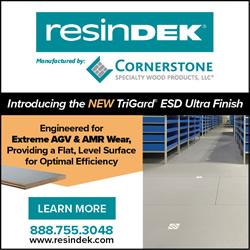 ResinDek flooring panels are designed for elevated platforms such as mezzanines, pick modules, and work platforms. They have the proven structural integrity to support dynamic and static rolling limits from 2,000 to 8,000 lbs. ResinDek flooring panels are available in a multitude of options that are customized for load capacities, required finish type, volume and type of traffic including heavy rolling pallet jack loads and robotic traffic with AGVs and AMRs.