Overall equipment effectiveness (OEE) has been a leading manufacturing performance metric for decades. As Industry 4.0 has taken off, manufacturers now have a range of new tools and techniques that can improve their OEE scores.
So how do you measure the productivity of your manufacturing equipment? How do you gain insight to improve your processes? The answer is Overall Equipment Effectiveness, or OEE.
Records 1 to 2 of 2
Featured Product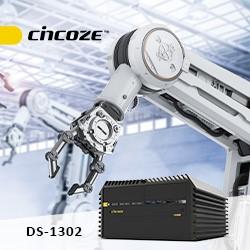 Powered by 10-core 10th-gen Intel® Xeon® or Core™ CPU, the DS-1300 is a rugged, high performance, highly expandable embedded computer. It supports up to two PCI/PCIe expansion slots (combined max 110 W), various commercially expansion cards available in image capture cards, motion control cards, or GPU cards. The DS-1300 series is suitable for deployment in industrial automation, factory automation, machine vision, AIoT and applications requiring high computing power in harsh environments.